JUNE 22-24 IN SUMMERLAND, BC
- REGISTRATION PAGE -
Giant's Head Park Road is a steep and winding 2.1 km course with 220 meters of drop, 13 hairpin corners, fast straightaways, with absolutely no pinecones on the road, where skaters push the boundaries of high-speed carving and sliding.
This highly anticipated event brings together a vibrant community of riders from around the world for an exciting 3 days of freeride longboarding, camping, and having fun with friends. If you've never seen the event before, check out the videos below to get an idea of what we're all about!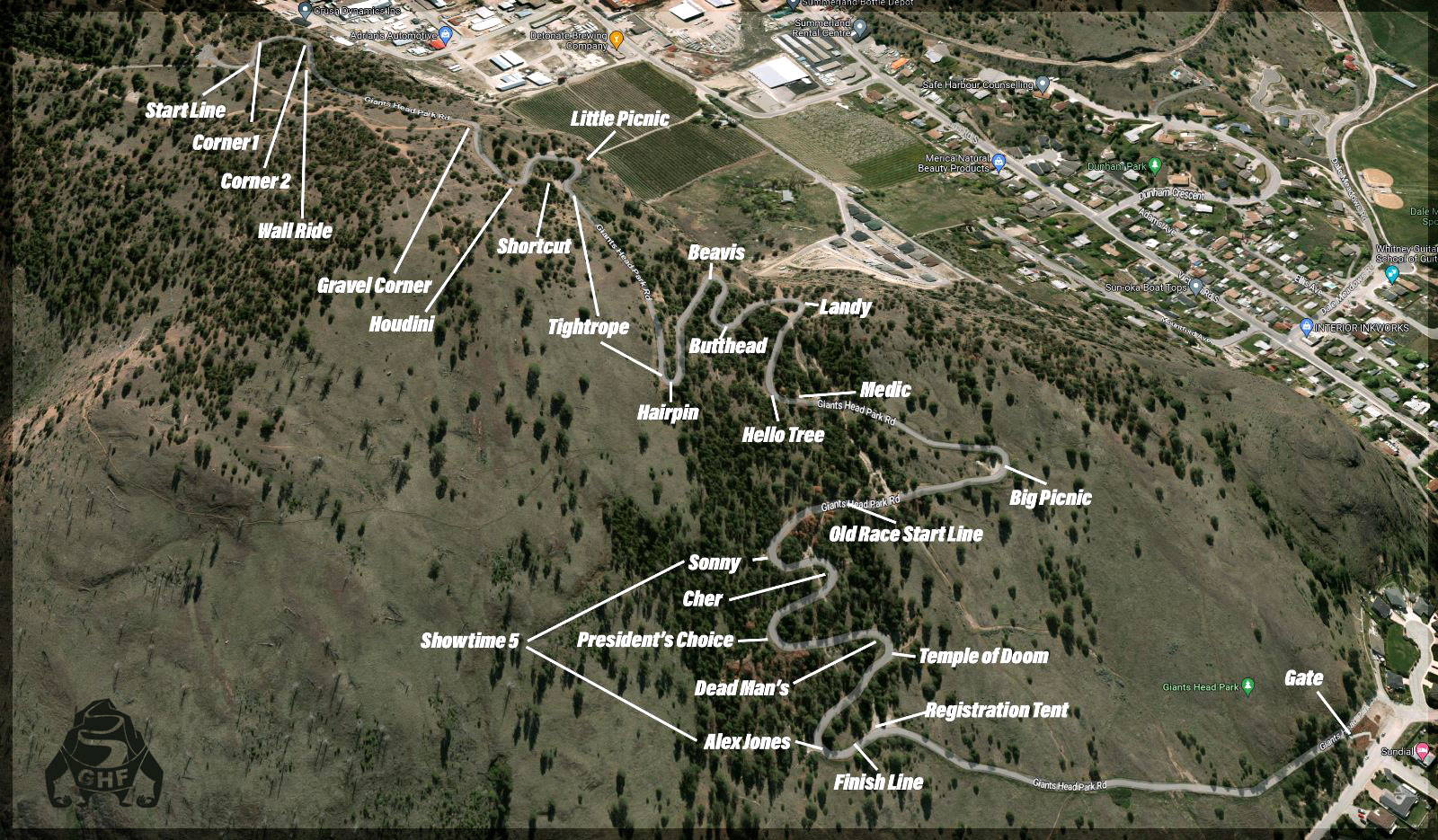 Get a taste of the glory that is Giants Head Freeride with these videos.
---

Giants Head
Favorite Boards

Giants Head / Favorite Boards
Get 25% off any products in the cart when you purchase your rego, discount applied in the checkout!