BECAUSE YOU'RE GONNA SCRATCH IT ANYWAY!

Mistakes happen, little oopsies that cause a skateboard to be put aside on our '2nds' shelf. A board may get scratched when its being moved or grip tape may rub up against the graphic of another board.
Over the years we've scratched and dented enough boards that it literally pains us to look at the '2nds' shelf, seeing all these perfectly skateable boards just sitting there...not getting ridden.
This year we decided that enough was enough, these boards must find owners, they must get out into the world and bring stoke to riders everywhere! We've discounted these boards as a way to thank you for rescuing and skating these boards. All boards on the Oopsie page are brand new, unridden and 100% skateable.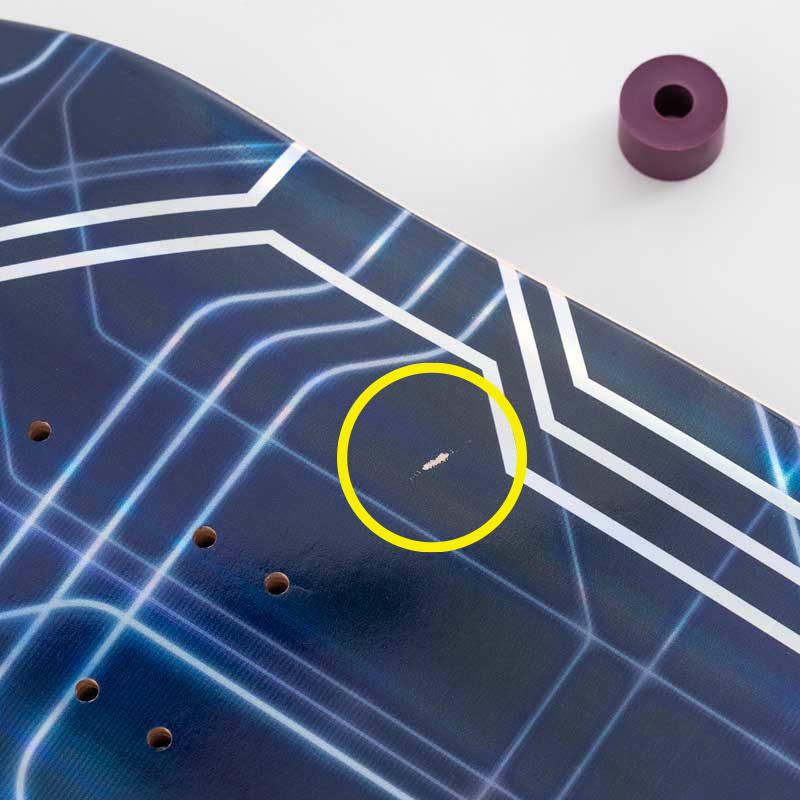 SCRATCHES: These boards have been scratch in our warehouse. We move, handle and shuffle boards around all the time! Sometimes we scratch a couple. Scratches may vary by size and shape, making each deck a unique piece of custom art hand detailed by our warehouse staff.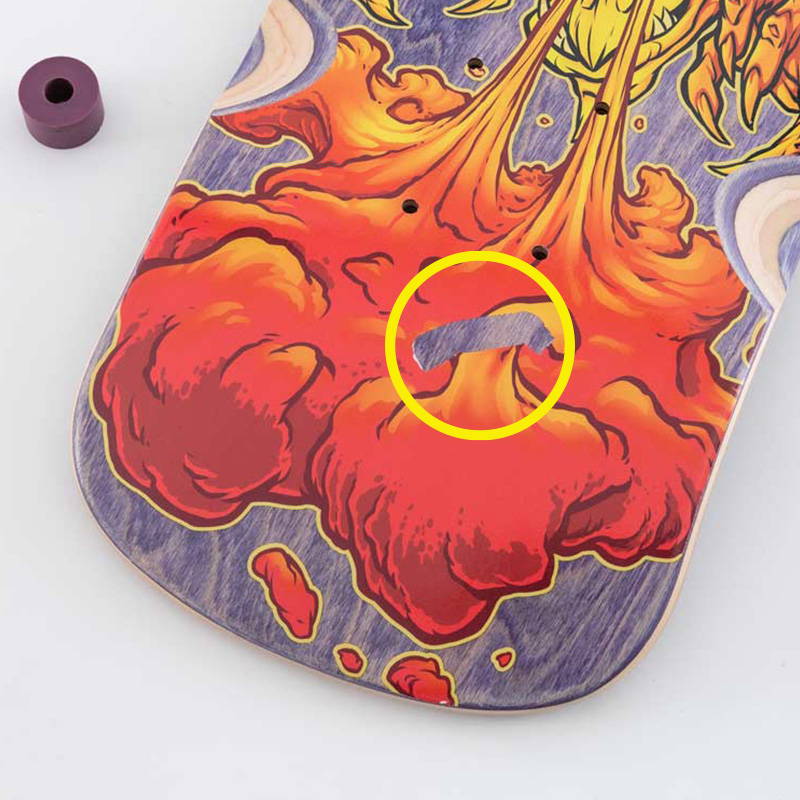 GRAPHIC FLAKE: When graphics are applied to boards, you're bound to have a few that don't adhere perfectly. Sometimes the graphics may flake off in a certain sections, revealing the decks beautiful wood grain underneath.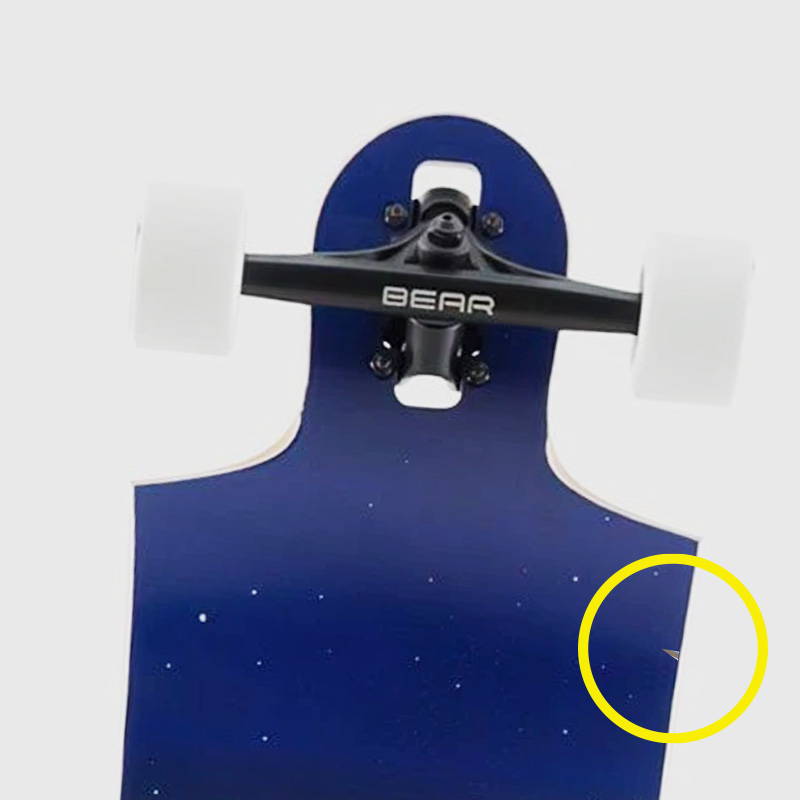 DENTS: Similar to scratches, dents and dings can happen when moving boards around in our warehouse. Dents and dings are purely cosmetic and wont effect the structural integrity of the wood plys that make up a deck.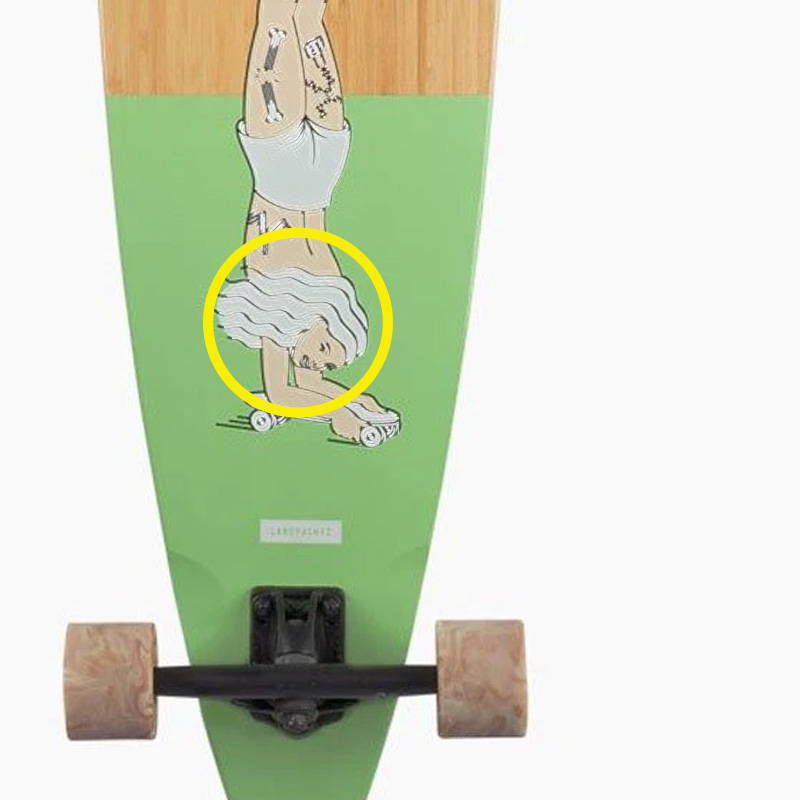 GRAPHIC ERROR: Humans (and machines) make mistakes sometimes. A graphic color will be off or some lines may not line up perfectly. Nine times out of ten these errors are only noticed by the keen eye of our graphics team. But we're perfectionists, so these boards are oopsies too!