Sidewalker: Board Design w/ Vera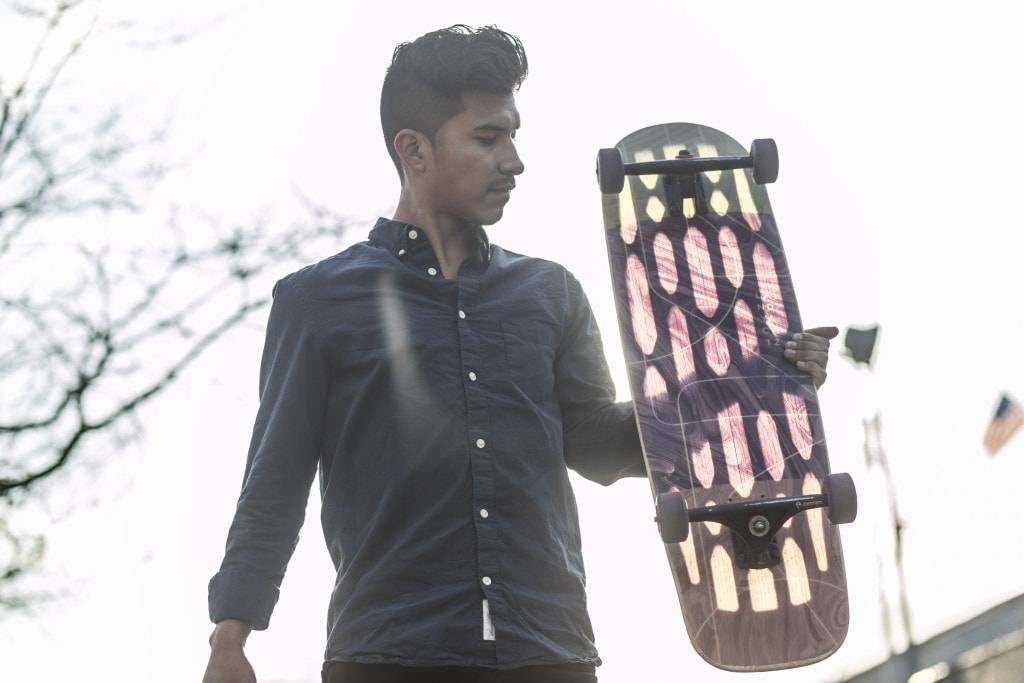 So the inspiration behind the Sidewalker was The Presidente, one of our street decks from the ATV Series. I remember about a year ago before the ATV release, Landyachtz sent a few of us on a trip to CA for the new street decks that where coming out. I knew at that moment, when I stepped on that board, I was gonna enjoy it. And I did. But although I enjoyed riding it in the hills of Manhattan Beach, I knew I couldn't really take it out for some comfortable DH/Freeride. So I started thinking, what if that particular shape were stretched just a weee bit longer (literally). So I started discussing with Aaron (LY Engineer) about the design and shape of the board. And here's a quick run down of what we got.
Hybrid functionality – Overall, I definitely wanted my board to be a hybrid. One that can do-it-all comfortably. Was I aiming for another version of a freestyle deck or rather, a dancer board? Not really. Although many people know me for doing flat ground tricks on a longboard, I wanted something different. Simply because my style has started to change over recent years. Going fast, doing skids and jumps over stuff has started to become more of an integral part of my approach to skating. So a hybrid shape was the way to go for me.
Directional shape – Throughout my skating career, I've always been a fan of symmetrical shapes. In most cases, the Tomahawk for example; would be my go-to for almost every terrain. But the more I put my efforts into going fast DH the more I realized that having a directional shape was more effective when taking corners. Not to say that symmetrical shapes wouldn't do the same but the fact being that having a directional shape, gives you more of an edge when hitting the apex.
Hollow Tech construction – Yes! One of the finest construction methods Landyachtz has to offer is definitely gonna be on this board. Light weight, strong and highly responsive is what you're gonna receive when you go pop those ollie's in the alleys. Whatever the situation may be, weight won't be an issue with this board.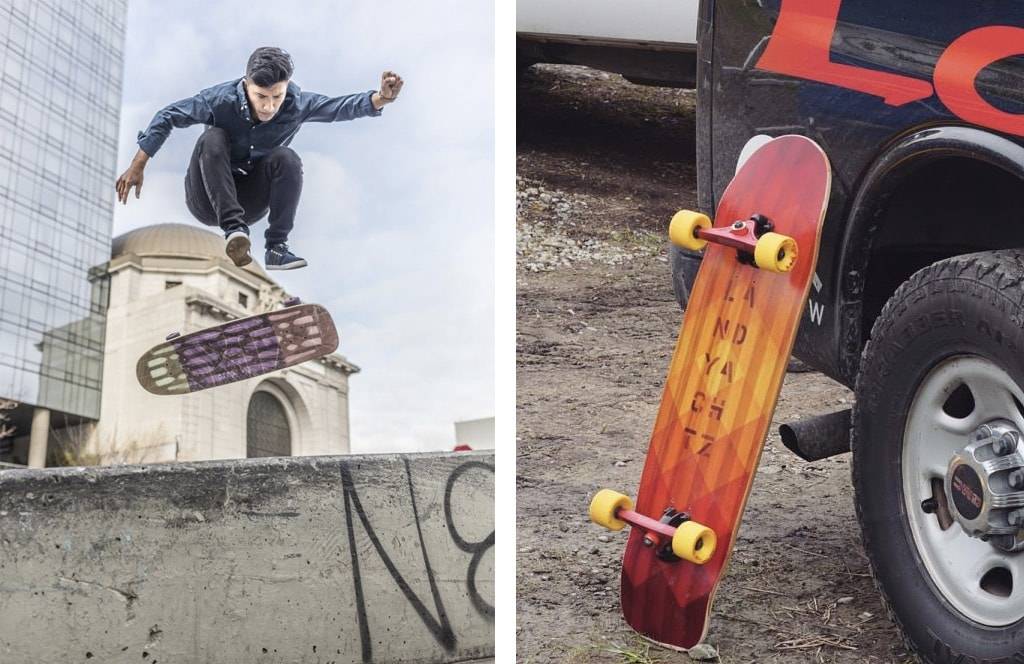 Size shape – 35.5″ was the lucky number I implemented when discussing shape size with Aaron. I wanted this board to feel comfortable going fast but also have that good size for ease of travel. A happy medium for all my little guys out there. Myself included (haha!)
Board width – I needed the board to fit 180mm RKPs so 9.5″ is what we went with. Don't get wrong though, if TKP are your thing then that option is always there too!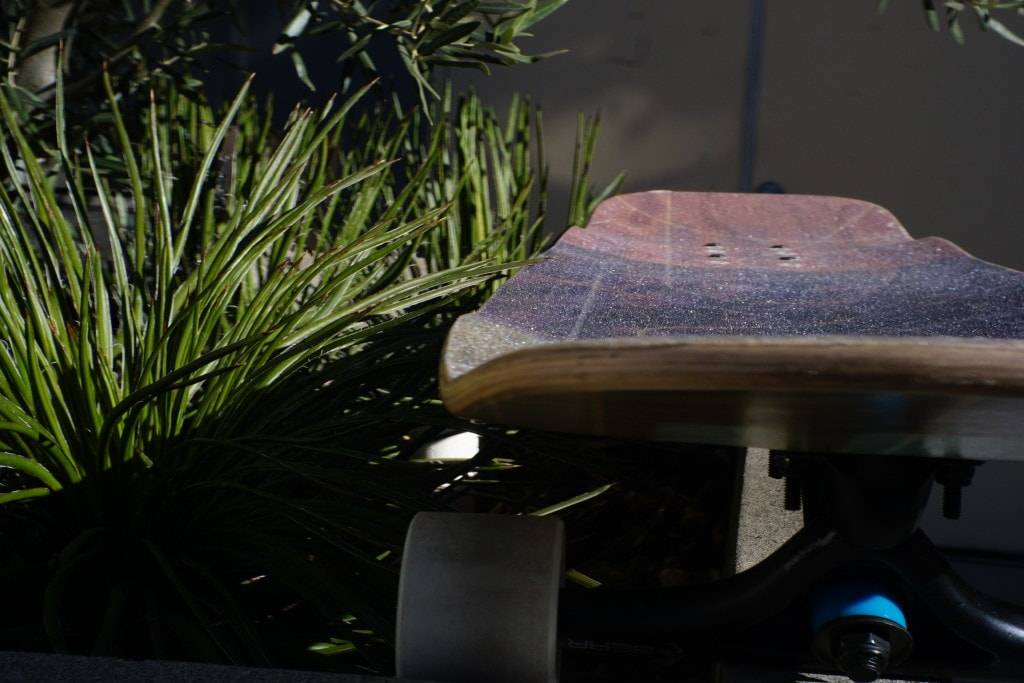 Mounting options 21.75″ / 19.75″ – Available for those looking to comfortably do DH/Freeride, I added multiple options so those RKPs you know and love could fit right in as well as TKPs if you're looking for that street or skate park action. Diversity is the name of the game for this board!
The Graphic – I definitely wanted the graphic to transcend normality and stay authentic. When I spoke to Ken (Creative Director) I told him I wanted something LY's never done before, something unique since my appreciation for art is as high as my appreciation for the board itself. I sketched him a couple of ideas and by the end of this past summer, Ken brought in Greg (Graphic Designer) who then brought the idea to life. Needless to say, I was really stoked on it! And I'm sure as hell you will too!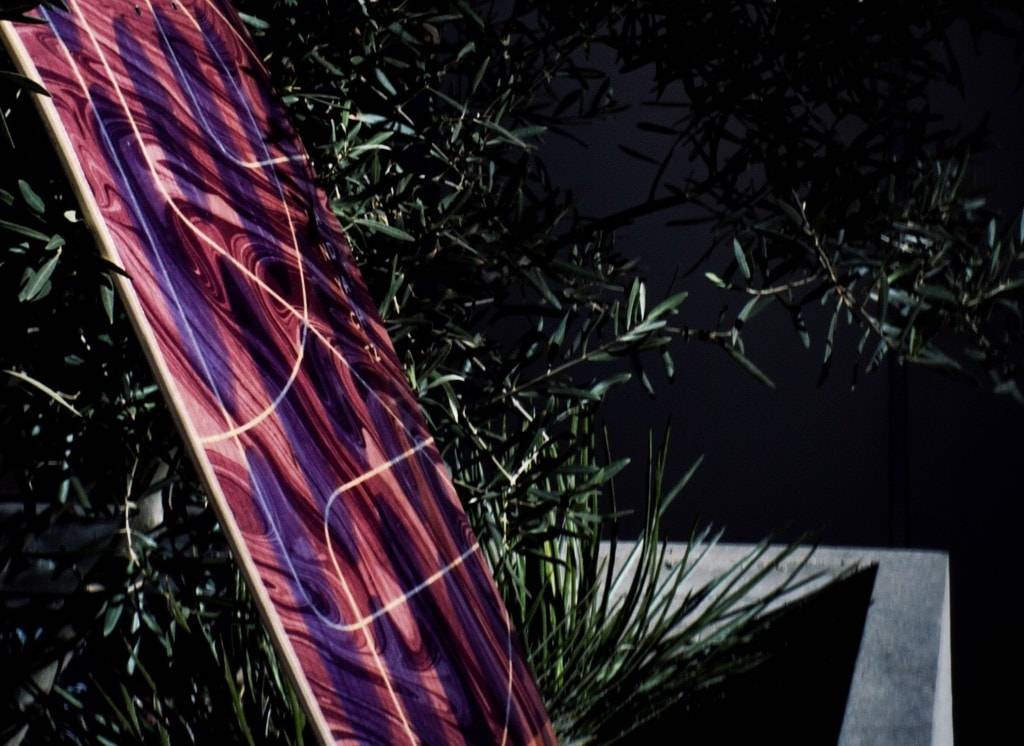 Rocker – Key word: "ROCKER." Enough to feel, push and lean. For those heelsides and toesides you crave and love.
Setups – So if you haven't been aware already, my favorite wheel on this board are the Orangatang Skiffs partnered with some 180mm 845s Bear Trucks . But if you like Hawgs, I fully suggest going with Bear 845s and white Chubby's. Ideal for those skids and all around sugary goodness.
Overall, after this past year of developing this board, talking about it with the guys at the office, sketching ideas, and testing out different constructions. I'm am absolutely stoked with the turned out and I know you will too! So be sure to grab one when it comes out! Cheers!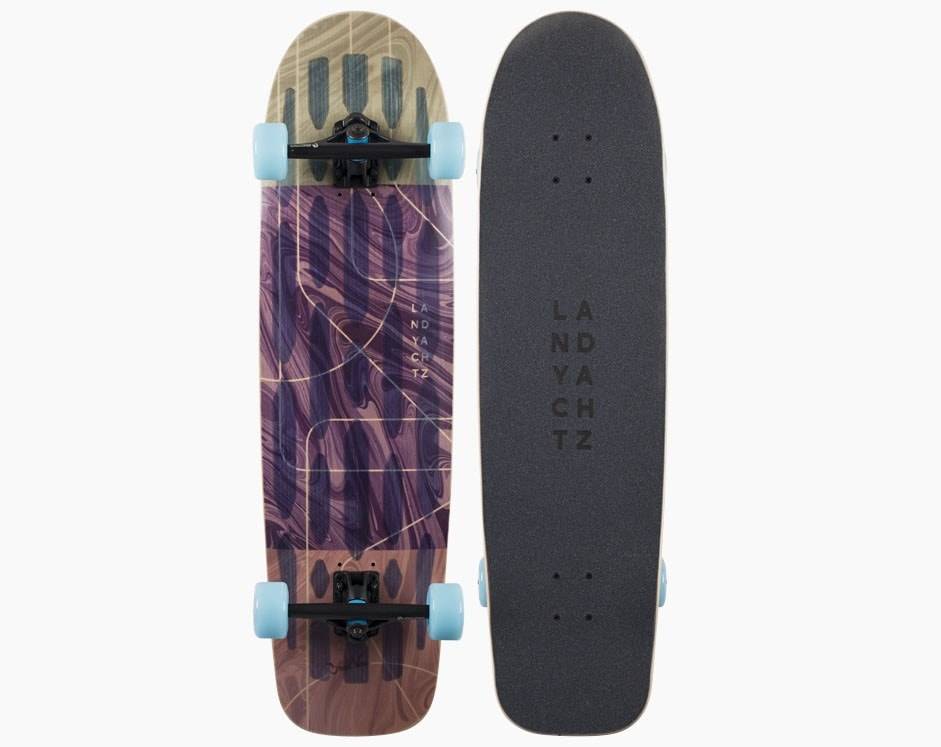 ---