Rider Profile: Martin Gallegos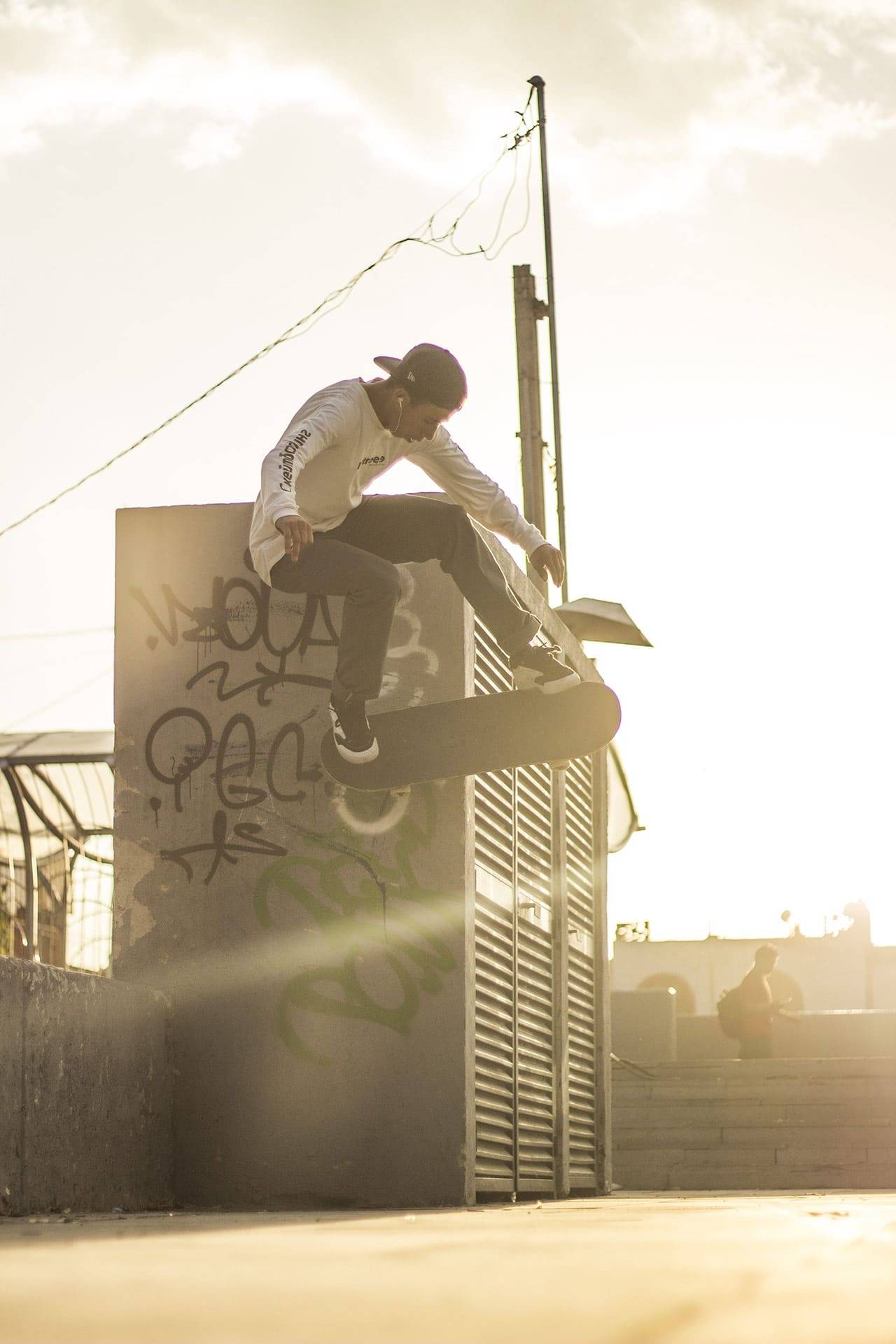 While we see so much of Martin Gallegos on social media — blowing our minds with his skating out of Mexico — we know so little about him and what drives his skating.
I have known "Martinsito" — a nickname we gave him back in Mexico — for some time now. I first met him in Guadalajara, when he was a grom, and he was already proving his downhill skills at races.
I recently had the chance to catch up with Martinsito and ask him about his skating, why and how he does it.
— Edd Aviña
For those who don't know you: What's your name? Where are you from? How old are you?
My name is Martín Gallegos, I am from Guadalajara, Jalisco. I am 19 years old.
How's Guadalajara these days? How is it like to live and skate there?
Oh man, life in Guadalajara is pretty sweet, right now is hot and sunny outside, you gotta go out to skate wearing shorts, if not, you will get super sweaty pretty quick. Food is also really good and pretty cheap.
What's your favourite food?
Seafood, tacos and Torta Ahogada.
What kind of riding are you into these days?
Street skating pretty much.
---
---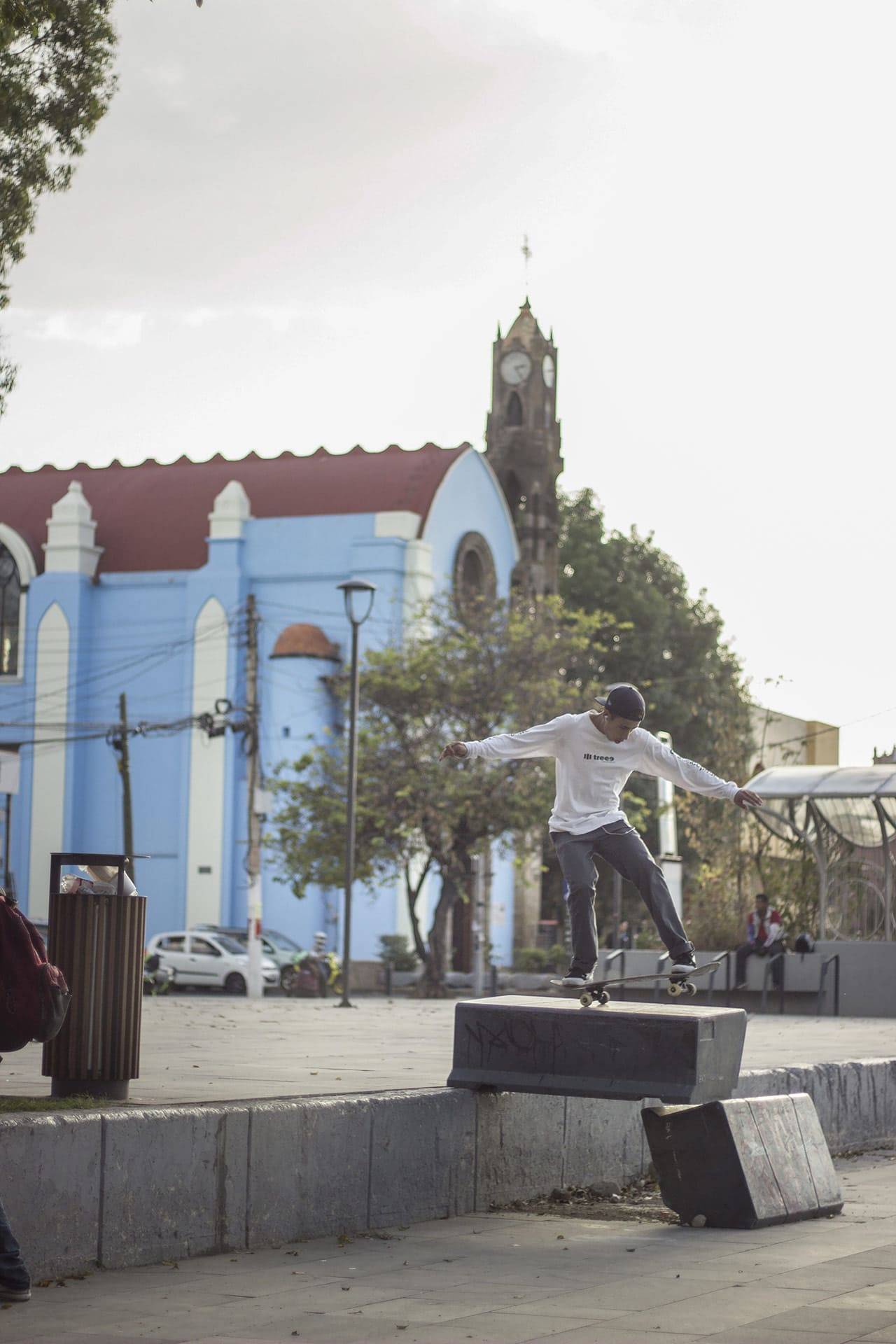 What's your favourite skate spot in the city?
I don't really have one in particular, I like to skate anything that can be skateable.
How did you get into skateboarding?
When I was like 9–10 years old I used to watch my friends skating at a park near my house, then finally one day I decided to give it a go, and from that moment I fell in love with skateboarding, I felt so much joy by just riding on it.
What do you do when you're not skating?
I go to school during the morning and then skate all afternoon.
What's your favorite skateboard set up?
Landyachtz ATV Green Tiger (view Green Tiger here)
How long have you been riding for Landyachtz?
3 years now
What do you like about Landyachtz?
Everything from designs, shapes, my teammates and the way everyone at Landyachtz treats me.
Is there something on the new line up that you are hyped on?
I am really stoked about the new ATV Green Tiger, sick graphic, and shape like a classic skateboard.
---
---
Who is your favorite skater?
Louie López
What's your favorite Bear Trucks model?
I really like Polar Bears, I can skate whatever on them, hills, parks, pretty much any kind of terrain.
You have been riding for Hawgs for a minute too. What do you like about Hawgs?
I like the design, and they also make really good street wheels.
What's your favorite Hawgs wheel?
Cordova 99a
---
---
What's your take on skating soft wheels?
I prefer to use hard wheels, I feel more rush when I'm skating down a hill on hard wheels.
Do you skate for any other brands besides Landyatchz, Bear and Hawgs?
Treee skateboarding from Guadalajara.
What is your dream skate spot like?
Steep hill with sidewalks.
If you were not skating, what would you be doing?
Probably doing any other sport that makes my adrenaline spike.
About your Instagram videos
What was the hardest trick to film?
8 stair set in downtown Guadalajara, I tried to Fs flip down them not very successfully.
What's your favorite trick for filming?
Kickflips
---
---
---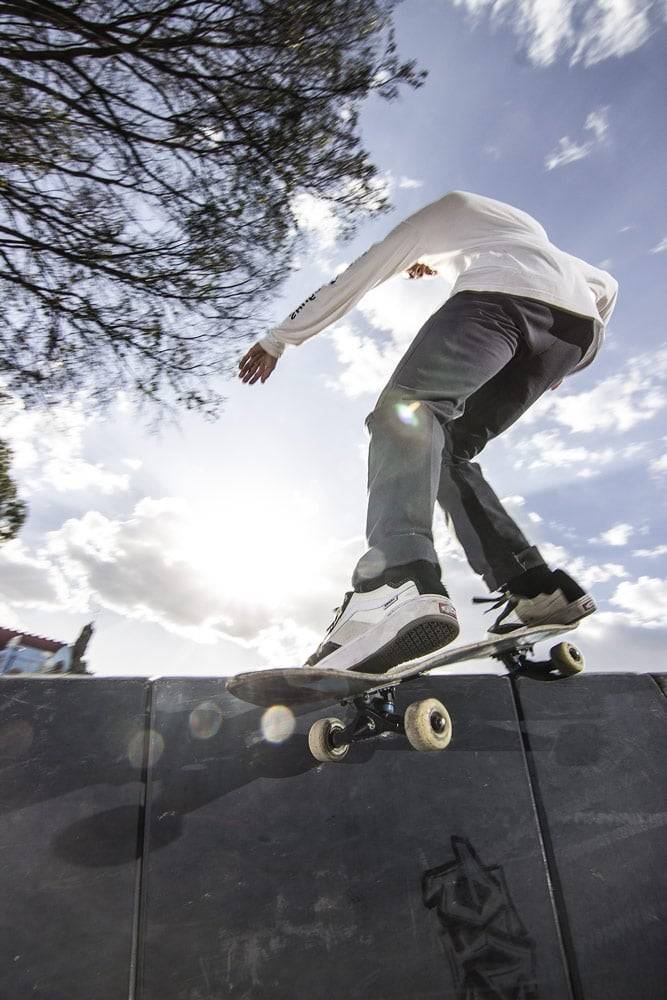 Tell us about your worst bail:
Probably that one time racing in Colima, Mexico. I ended up with a huge road rash on all my back.
What would you recommend to someone that wants to go from longboarding to skateboarding?
I'd recommend that he or she has to be very disciplined since they are two very different things, also that he or she needs to stay motivated to practice, a lot.
What set up would you recommend for someone that wants to start street skating?
ATV green tiger, Bear trucks Polar, Hawgs wheels Córdova 99a
What are your plans for the rest of the year?
I'd love to go to Canada and film a killer video part.
~ end ~
Check out his last video edit for Landyachtz on Instagram @landyachtz and Follow Martin on his Instagram account @martingallegos99
Photo creds, Fernando Vega, Yazper Maldonado. Interview and translations by Edd Aviña @vowels
---
---
---