Skateboard Wheels - Explained
We've always wanted to create the perfect complete and developing Hawgs Wheels was an important piece of that puzzle. A dozen years ago, there weren't a lot of options in the skateboard wheel cabinet at any given skateshop. Innovations in truck technology had allowed skating to progress and riders were demanding more from their wheels than any of the available options could deliver. Racers were asking for more and more grip out of their wheels while the rapidly developing freeride scene was creating a demand for wheels that offered more control and an easier slide. It became clear that there was an opportunity to progress riding further and Hawgs was created.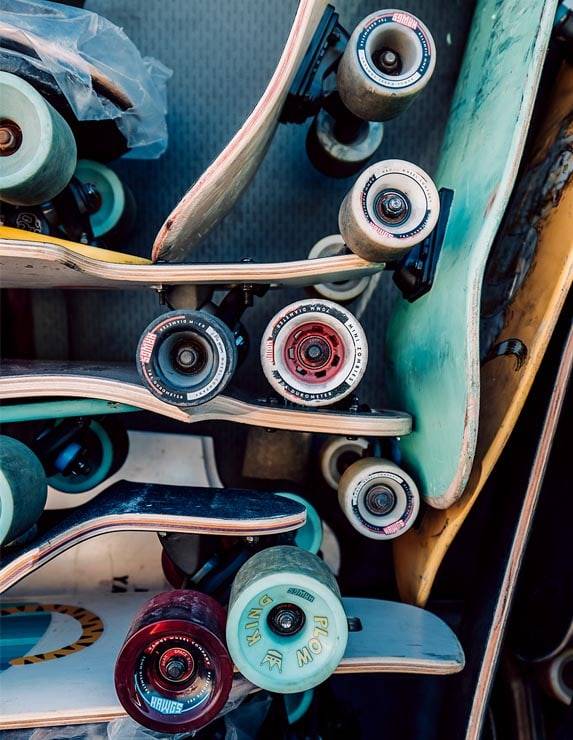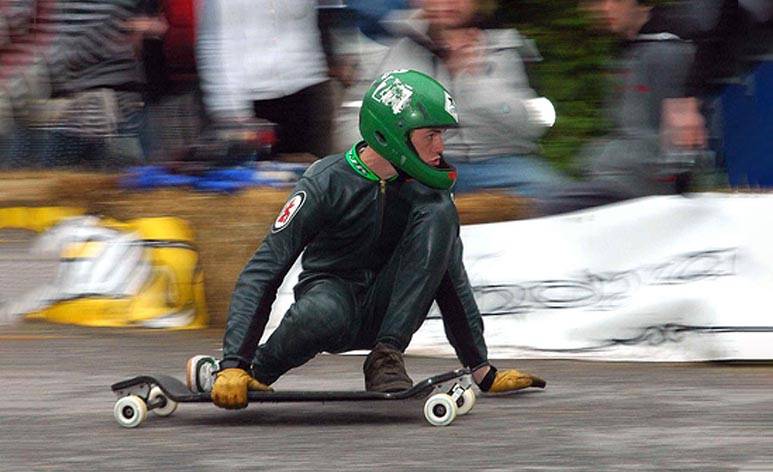 If there was ever a Yin & Yang to skateboard wheels, it would be grip and slide. Both are equally important aspects of how a wheel performs. Creating wheels with the perfect grip/slip ratio for their intended application is at the heart of what we do at Hawgs. To find this ideal ratio in a wheel it takes time and hours of testing (ie. skateboarding). Our team riders are an important part of this process. They sample prototypes and then feed that information back to R&D so we can figure out what is going to work best. This painstaking process is essential to our mission of getting the perfect set of wheels under your feet.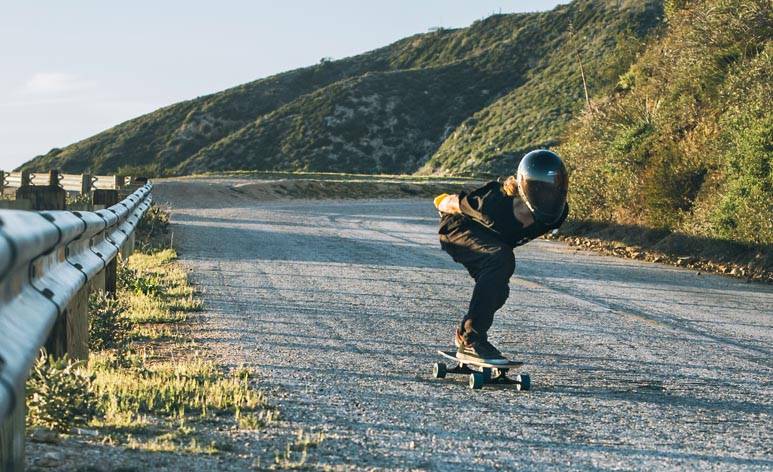 We design our freeride wheels to produce a slide that feels effortlessly smooth and satisfying while the race wheels that we make have more grip then you even thought was possible in a wheel (it surprises us too). On top of having wheels at each end of the slip/grip spectrum, we've got plenty of options in between, meaning that there is a Hawgs wheel that is optimized for nearly any situation you could find yourself in. It doesn't matter if you're new to skating, a veteran racer, or a little kid getting their first board, our wheels are designed to maximize your skating experience and keep you rolling.
Anyone who has ridden a skateboard has dealt with a sizeable rock, crack on the sidewalk, or that unfortunately rough patch of pavement. It can be a show-stopper but a softer durometer and slightly larger size gives you the ability to roll over all kinds of terrain that you previously might have avoided. You can use a wheel like the Chubby Hawgs and zip across town or even step it up to something like the 73mm, 76a Biggie Hawgs and roll down the side of a mountain with ease. We aren't the first people to claim this but if you wanna roll over things, bigger is better.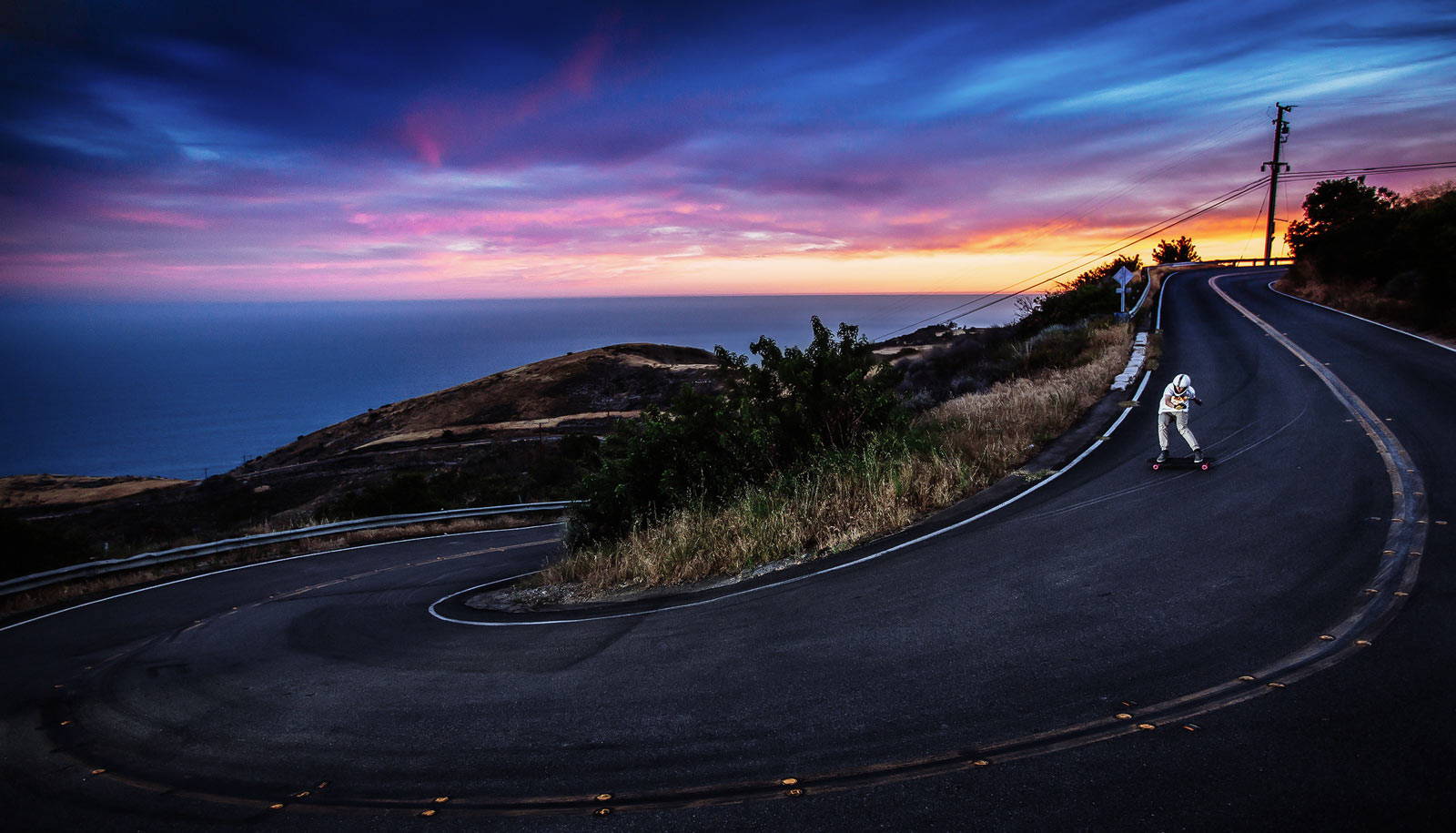 Rider: Paul Gratland | Photo: Jacob Lambert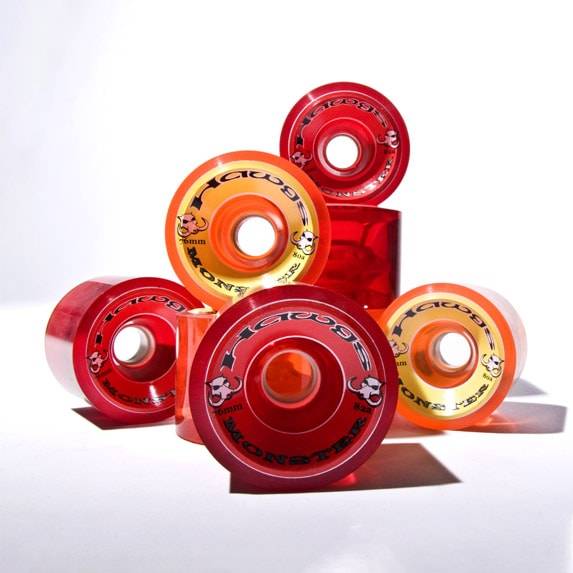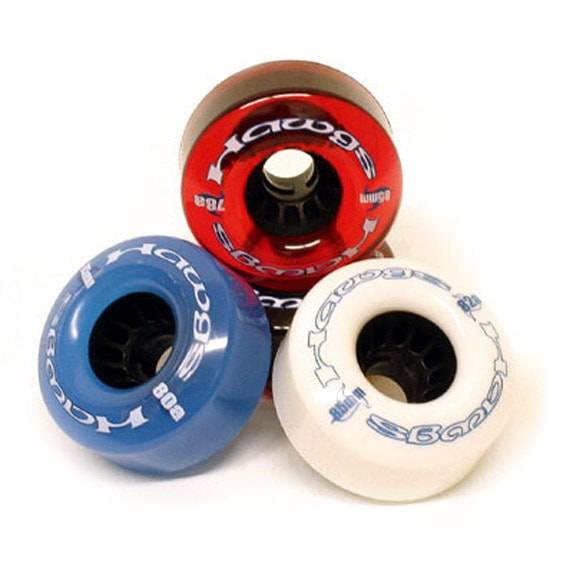 Our unique shapes, cores and urethane compounds are a big part of what has helped us lead the industry in wheel design over the past 12 years. Similar to the way that every part of your skateboard needs to work together perfectly, a lot of work goes into ensuring that all the component parts of each of our wheels are working together to give you the performance you're looking for out of a set of Hawgs wheels.
We want to blow your mind with our wheel designs and it really says a lot when our own team riders, who test our wheels, are continually surprised by the new stuff they get to test. If they're stoked we know you'll be extra stoked! We're always looking for ways to improve your complete. If there's a way to do it, then we'll be the first ones there.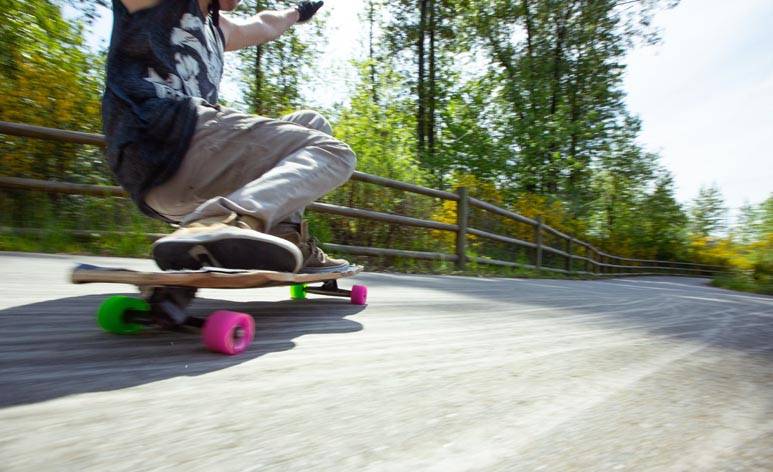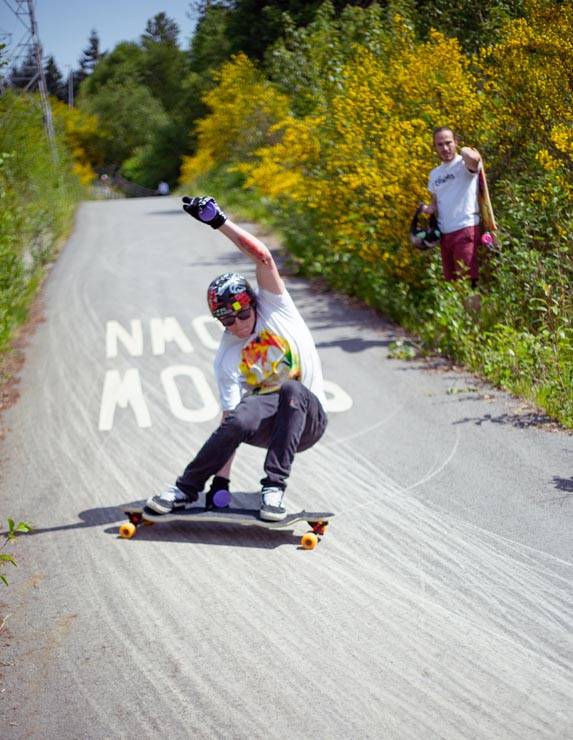 Riders: Billy Bones & Dillon Stephens | Photo: Jacob Lambert
---