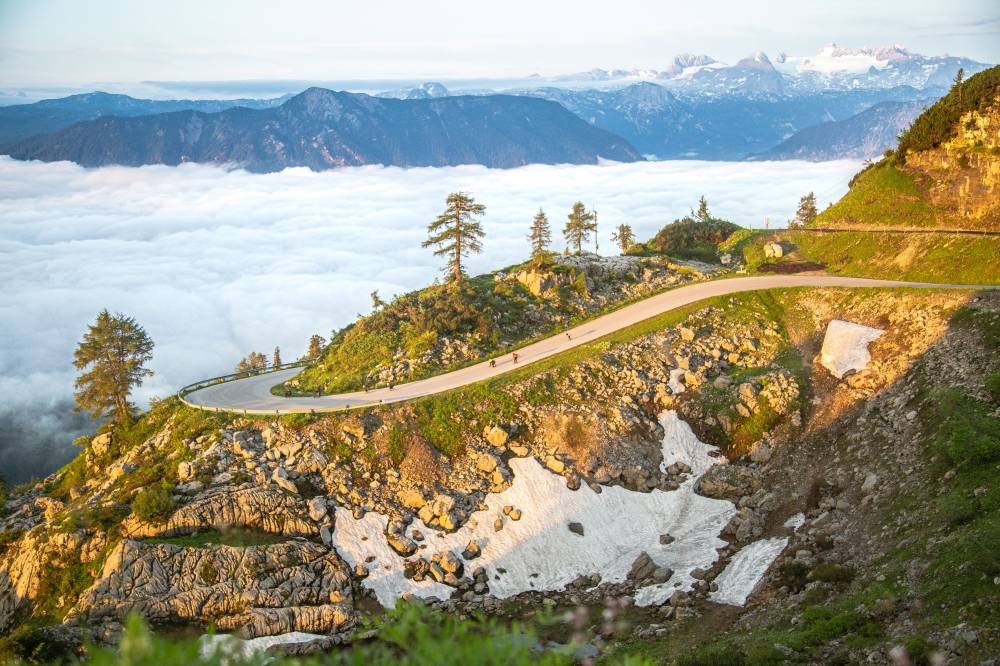 The crew getting after it on a particularly scenic Austrian Alp.
---
Words by Dexter Manning
Photos by Ty Topping
---
Scroll down for our Downhill Skating 2019 World Race Tour Video!
---
Over the month of July this year, Landyachtz sent a few of us out on the road to hit the IDF European race circuit that happens each season. The Euro tour has become something of a highlight of each season with a few of the best tracks on the calendar and some absolutely world class riding in between the stops.
The crew for the tour was Matt Noseworthy, Kyle Martin, Tyler Topping, Max Capps and myself. We were lined up for 3 races in Italy, Czech Republic and Romania, but before the tour kicked off in earnest Max, Tyler and I were in Barcelona for World Roller Games 2019.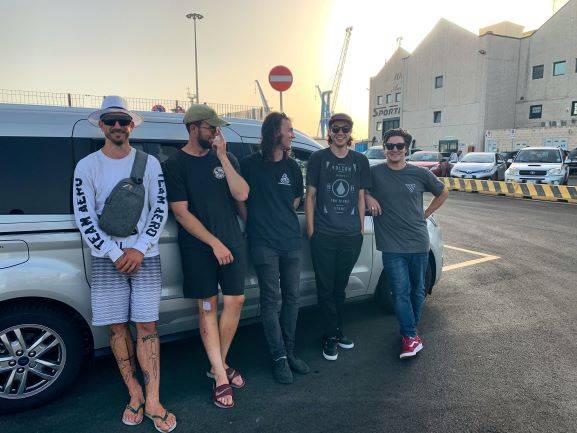 Best crew to jam 5 deep into a minivan. Photo Dane Hanna.
---
WRG was a World Championships event that allowed racers who qualified to compete under a national banner for the first time. It was an exciting thing to be a part of and the organizers really went all out to put on a world-class event. Max and Tyler were there as part of the American delegation and Landyachtz was well represented by an international crew including Elissa Mah for New Zealand, Troy Grenier for Canada and Max Grosfeld for the Netherlands.
---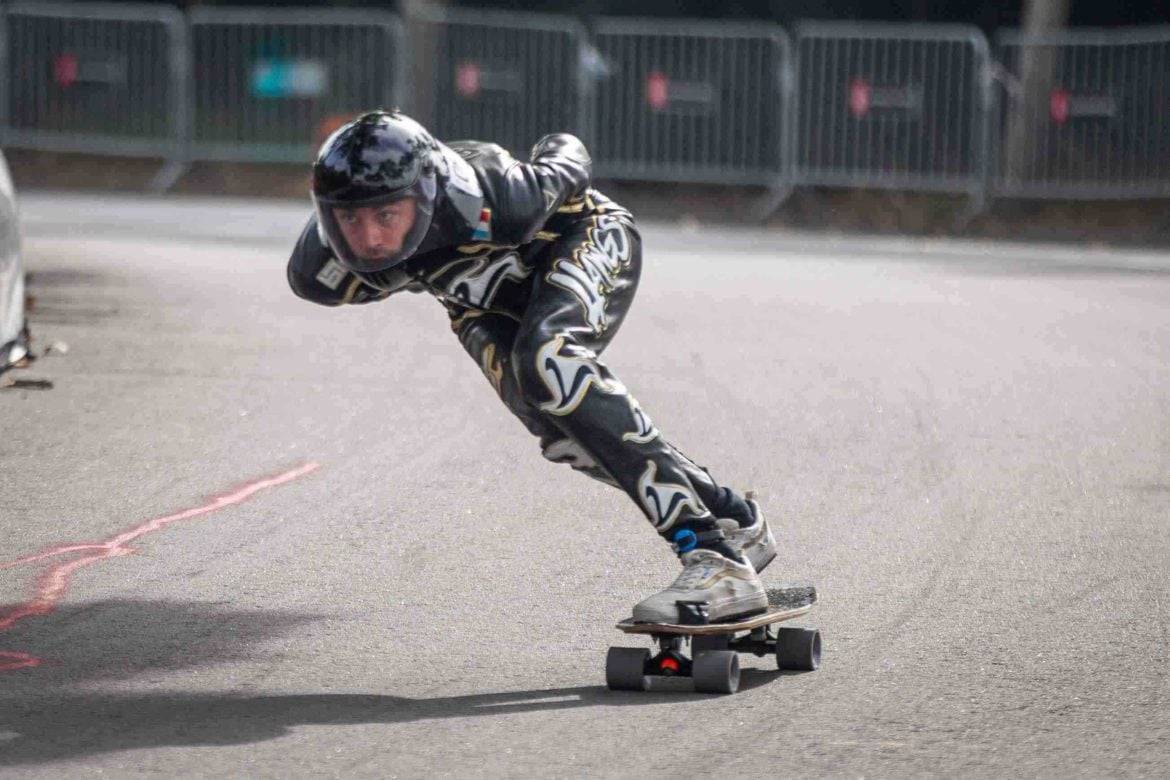 Max was looking fast as part of a strong Dutch squad.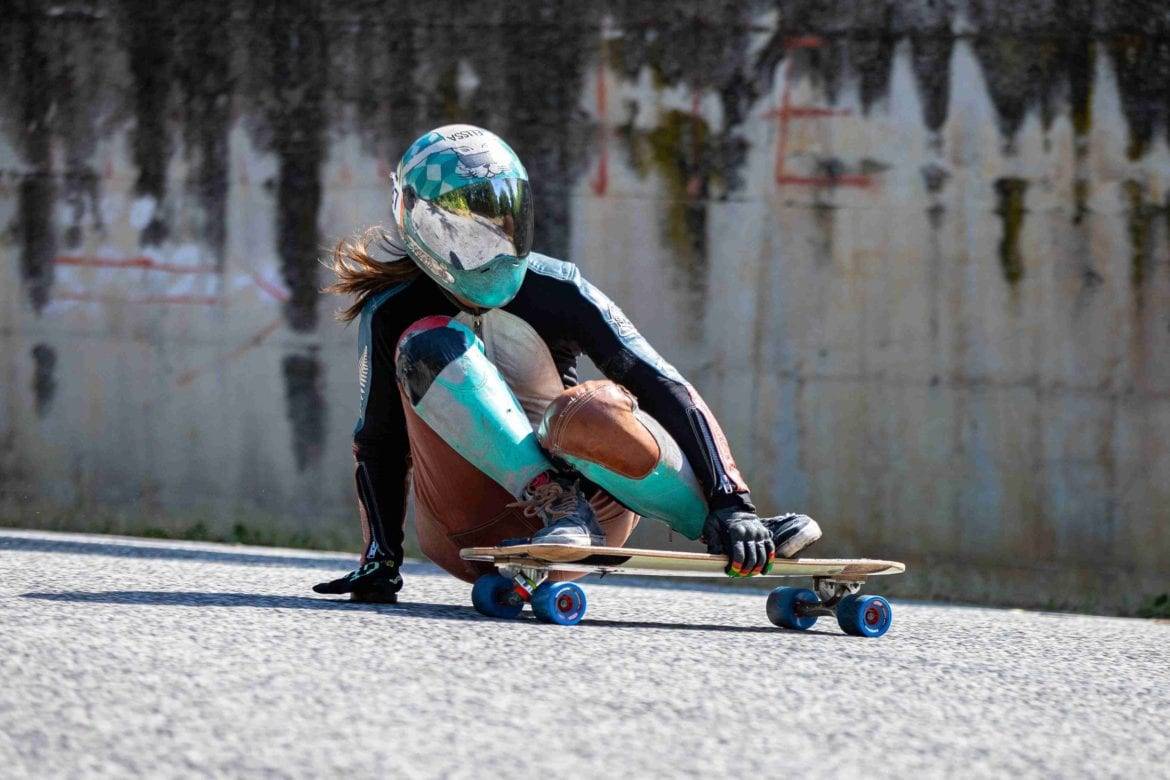 Elissa was in good form and fought her way into semis in one of the deepest women's fields ever.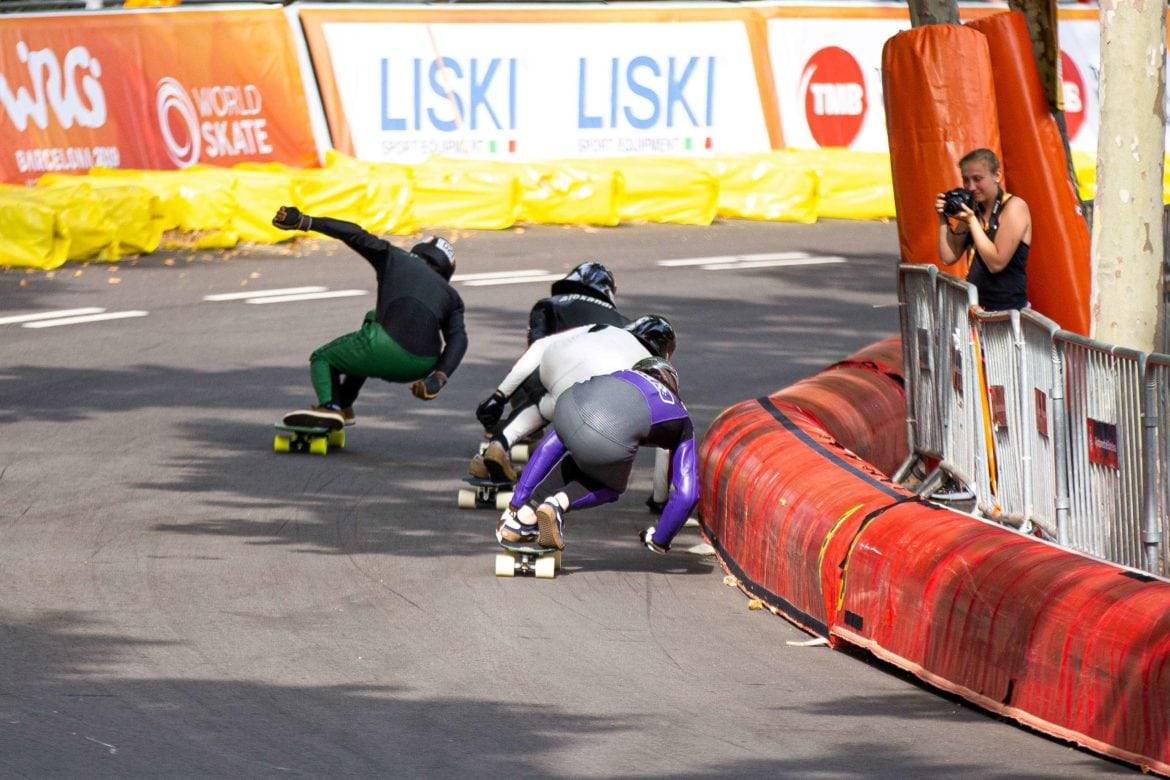 The race track in Barcelona was short and not very technical so racing was incredibly tight. This pass didn't work.
---
After Barcelona, it was onto a 20 hour ferry across the northern Mediterranean Sea to Rome to meet up with Kyle and Matt and get the tour properly underway.

Verdicchio WQS was a race that I'd had circled for a while. The track looked techy and rough with a lot of places for overtaking, all things that make for good racing. It rained a ton on practice day, and something about the pavement in that area meant that it was nearly unskateable in the wet. As a result, we didn't get much in the way of meaningful running and everyone went into qualifying day a little blind.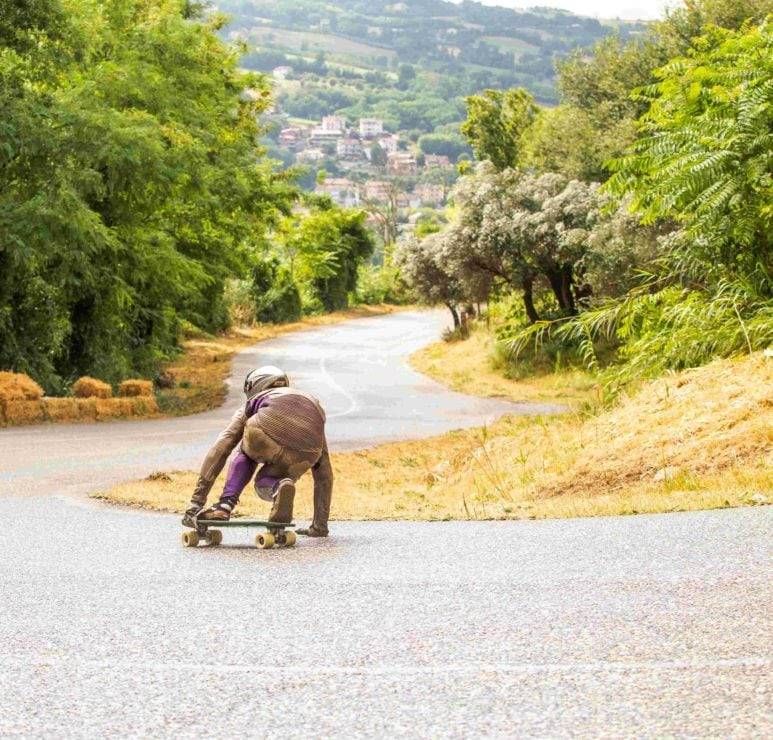 There was no grip in the wet but it was pretty fun to freeride.
---
Verdicchio Race track preview with the whole squad
---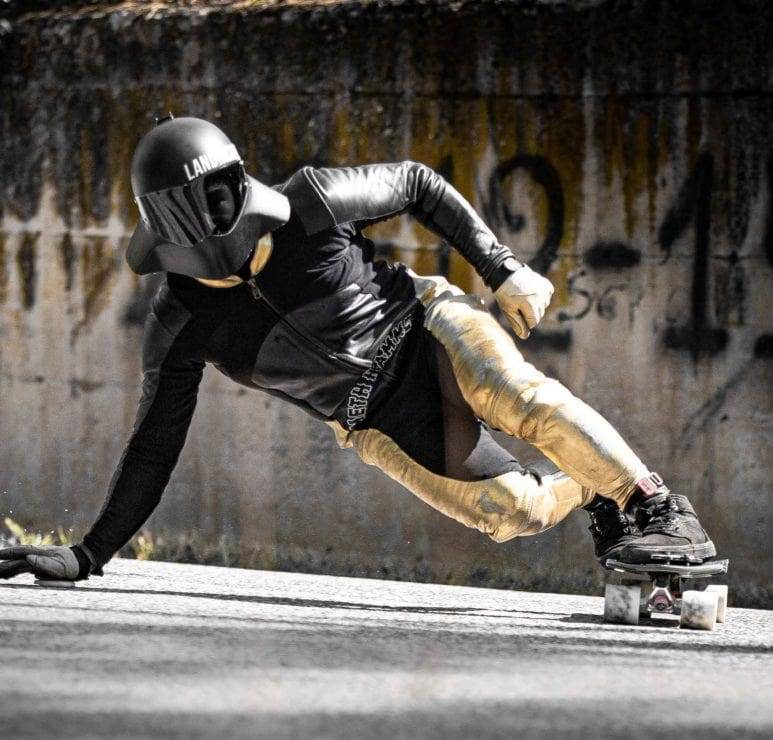 Max qualified 10th overall but tangled up in the first round. Matt and Kyle ended up in the same first round heat with Newton's Nation winner Mitch Thompson and Matt came off worst in what was surely the most stacked of the first-round heats. Kyle and I each made it through to quarter-finals but the crew headed up to the Czech Republic hungry for a top result.
---
On our way up to the next race we had a couple days to kill and spent them at a spot in the Italian Dolomites that is among the gnarliest pieces of pavement that I've ever seen. We also got to sample a couple of roads in the Austrian Alps that were incredibly fun, almost indescribably scenic and generally covered in cows.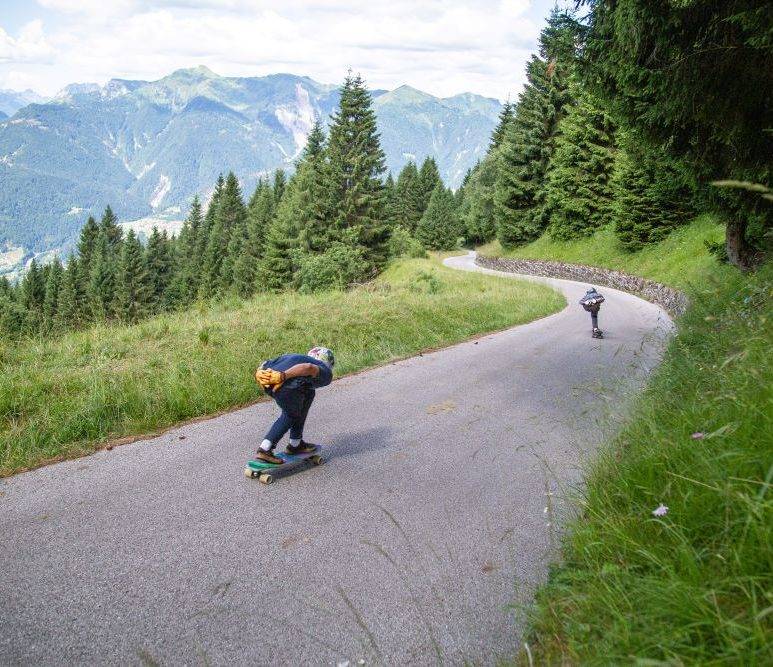 I got to show Spanish shredder Javier Taboas down my favourite road in the world.
He slayed it.
---
Max getting after it on an Austrian pass
---
We had a pretty packed schedule with all the races on this trip but I definitely enjoy the freeriding that we get to do on these trips more than anything so these couple days in the mountains camping and skating passes were a definite highlight for me.
---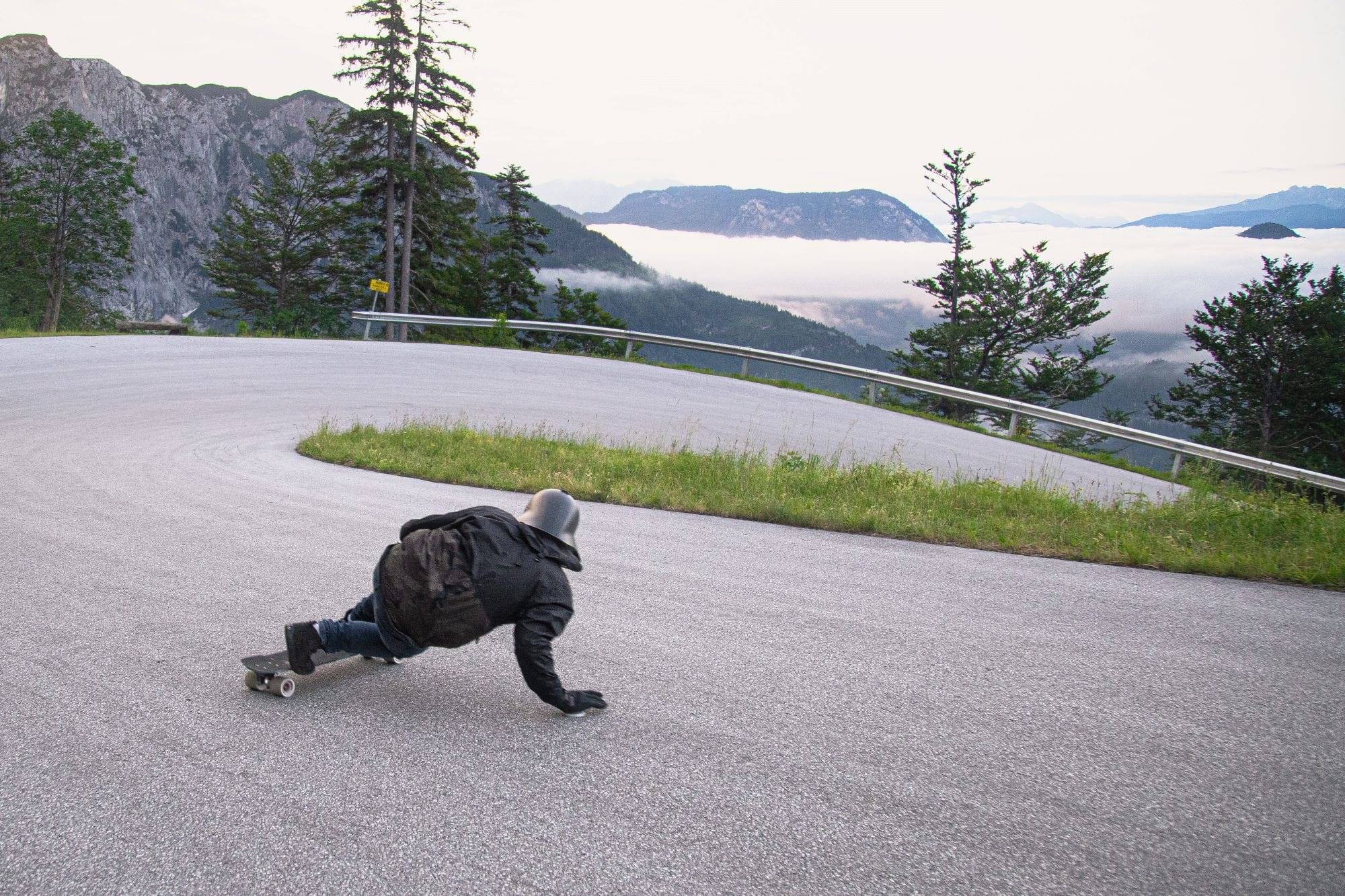 Kyle crushing a toeside in the Austrian Alps.
---
The World Cup race at Kozakov was next up on the schedule and we were all pretty excited to get there. Kozakov was in its' 11th year this year and it has a reputation as one of the best races on the calendar and as by far the best party on the tour.

The IDF timing system was lost en route and never made it, necessitating a race to qualify bracket which featured some heavy racing. The level of talent in Europe is pretty remarkable these days. Matt, Kyle and Max crushed it and cruised through, I blew it and just missed out on qualifying.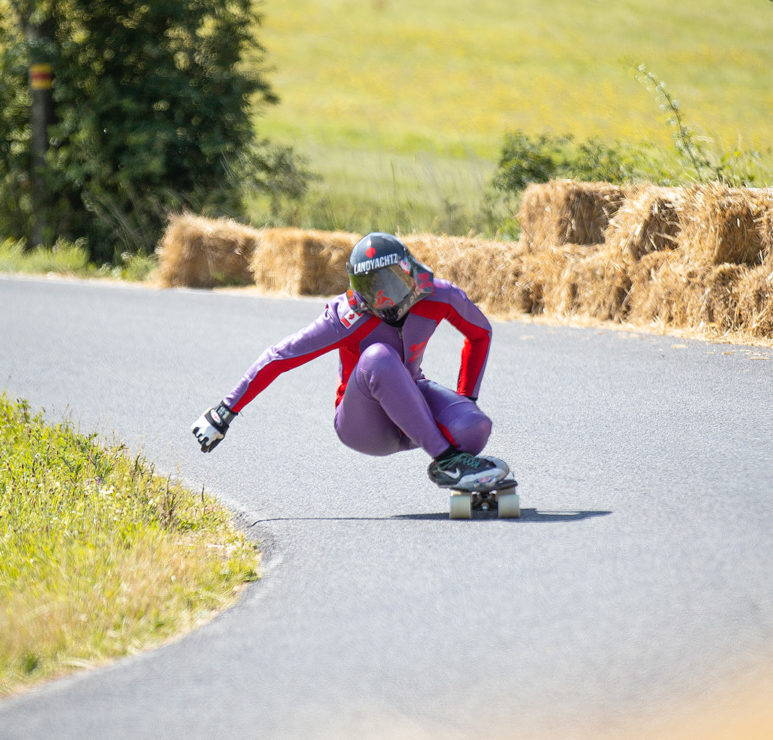 Matt really knows his way around the Kozakov track and was looking set for a really good result before he got hurt.
---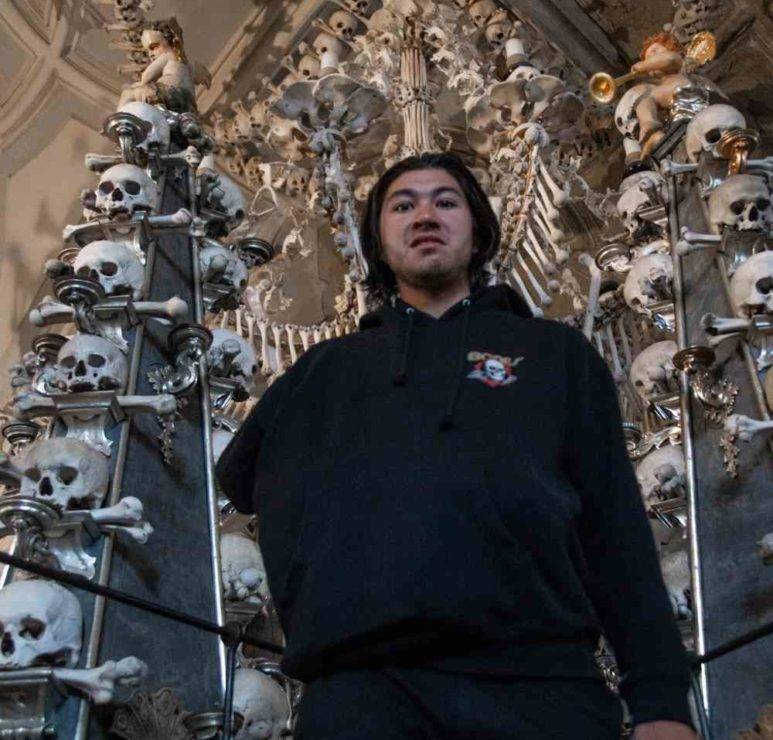 Race day was bittersweet as Max made it to finals and finished 4th overall, but Matt had a heavy crash in the 2nd round that ended both his day and his trip. We were sad to lose him. We did get a chance to check out a 19th century Czech bone church on the way to Prague and thought about stealing him a new shoulder. He wasn't stoked.
---
We had an awesome time at the famous after party on the Saturday night, packed up our gear and took Matt to the airport in Prague. Elissa didn't have a ride for the rest of the tour so she hopped in and we started the long drive east to the last World Cup in Romania.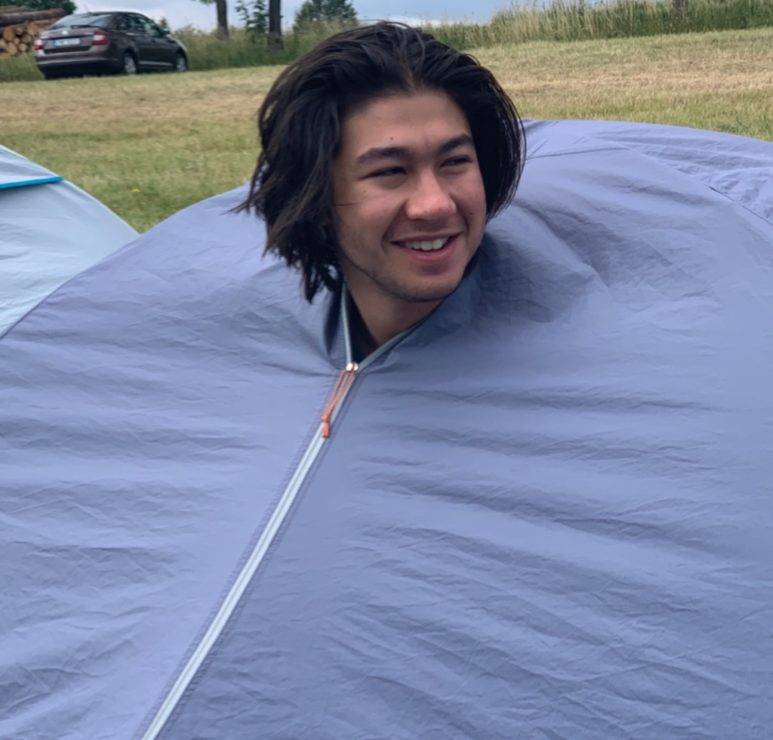 ---
We found a bunch of pigs on the side of the road at one of the Romanian passes we skated, They loved Kyle.
After a stop over night in Budapest (which is a gorgeous city, I had no idea), we made it into Romania and to the Vulcan WC race. Romania is a pretty wild place, it was very apparent that it was going to be very different to the places we'd been so far on the trip.
---
The Vulcan track needs little introduction at this point, grades of up to 21% and two separate 70mph straightaways, one that ends in a tight hairpin and heavy braking, and another that ends in an edge of traction chicane right before the finish line.
I wobbled out in the top straight at something near 70mph, and exploded a wheel a couple runs later. Day 1 was stressful.
There were some serious concerns about course safety and a rider vote was taken to shorten the track. The organizers refused to shorten the track and in the end we got on with it and raced the full track.
Toeside into Pablo's corner in front of Czech ripper Vašek Čvančara.
---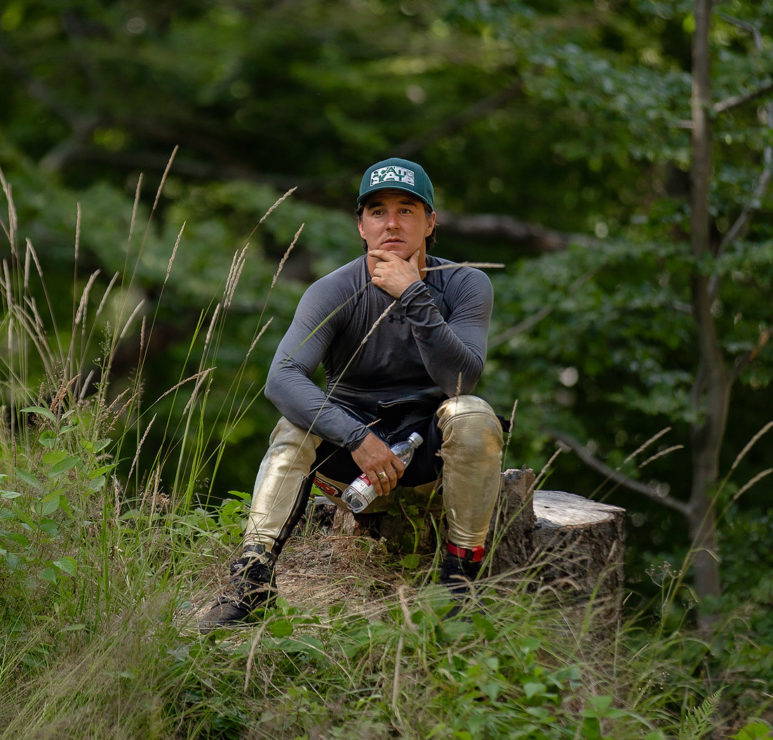 Kyle contemplating existence after going way too fast on his skateboard all day.
Racing was in a 1v1 format because of safety concerns around racing the full track in 4 person heats. Kyle and I again made it to quarter finals before getting knocked out by heavy hitters Oscar Rodriguez and Harry Clarke respectively, Elissa was stoked to race her way onto the podium for 3rd place in women's class, this result locked down her 3rd place overall in the world rankings for Women's class. Kyle also won Master's again to clinch the overall Master's class World Championship for 2019. At the end of the day, most people were happy to have gotten out of Romania mostly intact.
---
After Romania, we had to motor back to Germany, return our rental and catch our respective flights home. It was an amazing trip but after a month on the road we were all ready to get home and sleep in our own beds. Huge thanks to Landyachtz for making it happen, and to all the awesome people on tour who made it memorable. I already can't wait for next year!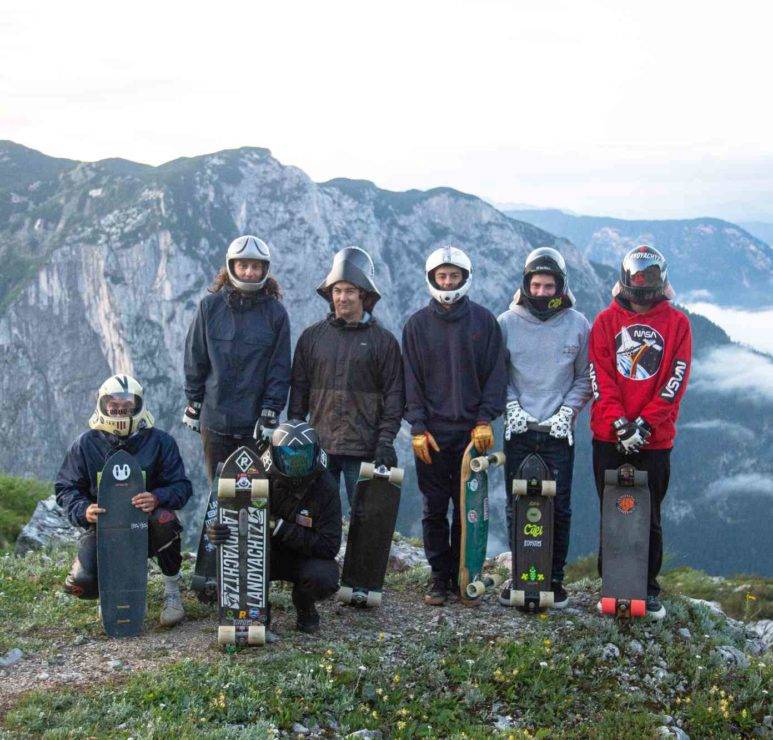 The crew on top of an Austrian mountain way too early in the morning.
---
---