Dane Hanna wins the World Skate Games!
Dane has taken home the crown at this year's World Skate Games that took place in San Juan Argentina, November 8 – 12, with 200 downhill skateboarders from countries around the world competing. Riders qualified by competing at national events in their home countries.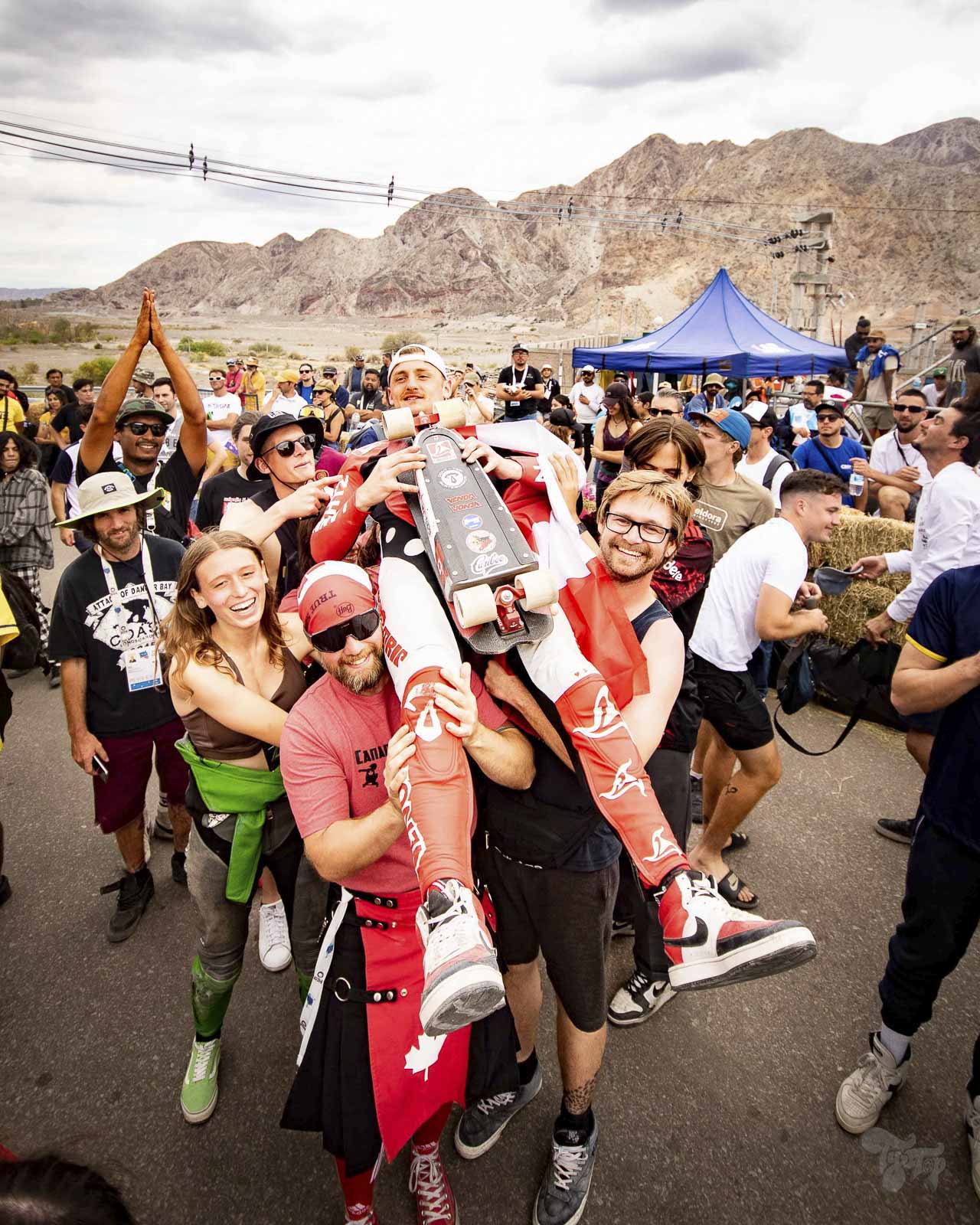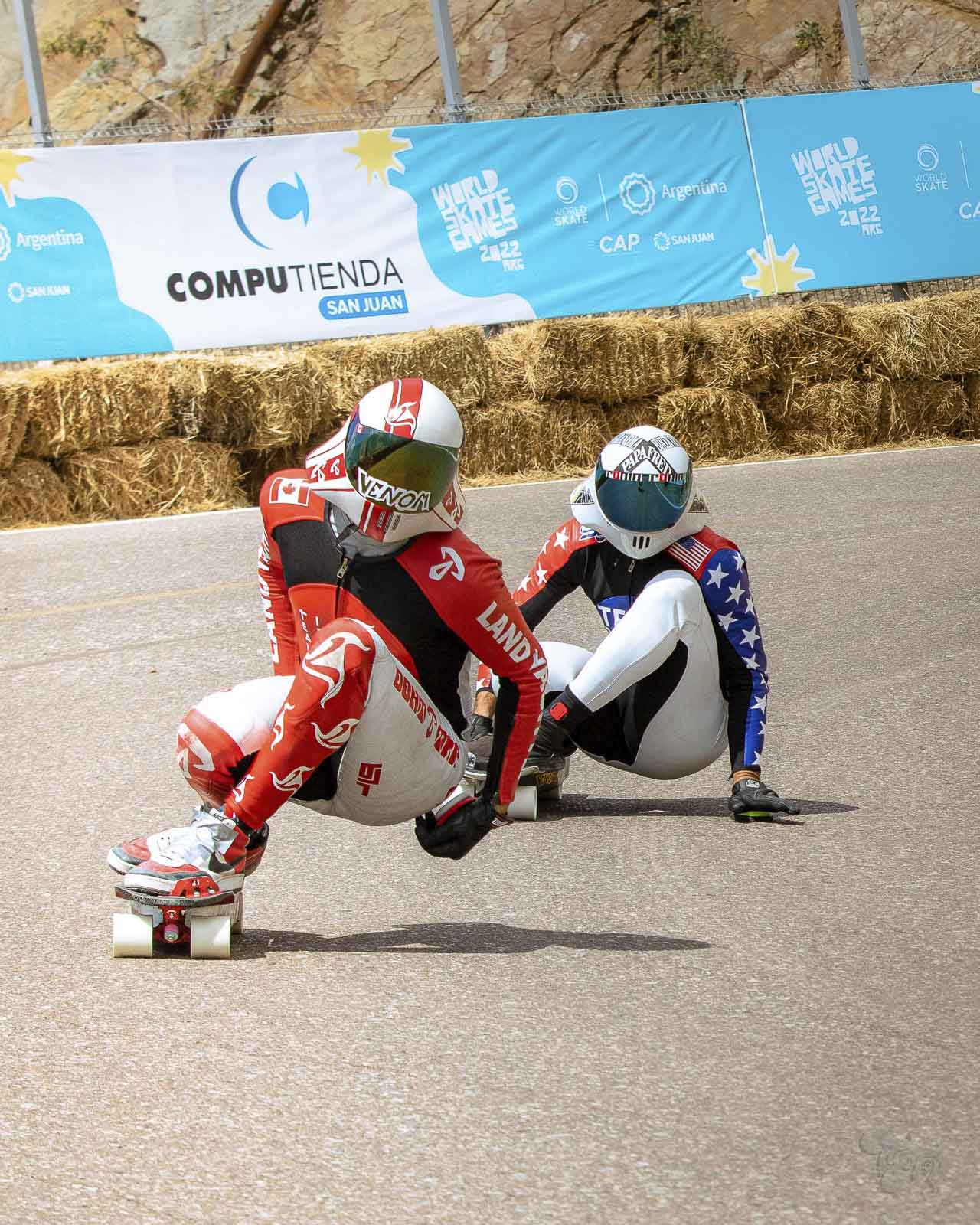 Teams of 6 men and 6 women were chosen to represent their countries in San Juan, Argentina to race on a steep, windy track reaching speeds of 75 km/h. The elimination round saw the top 61 men and 30 women race in heats of 4, in thrilling wheel-to-wheel racing action. Dane moved on to the final heat and took first place by beating Diego Poncelet of Spain in 2nd, Nick Broms of the USA for 3rd and Zak Mills-Goodwin of Australia who took 4th.
---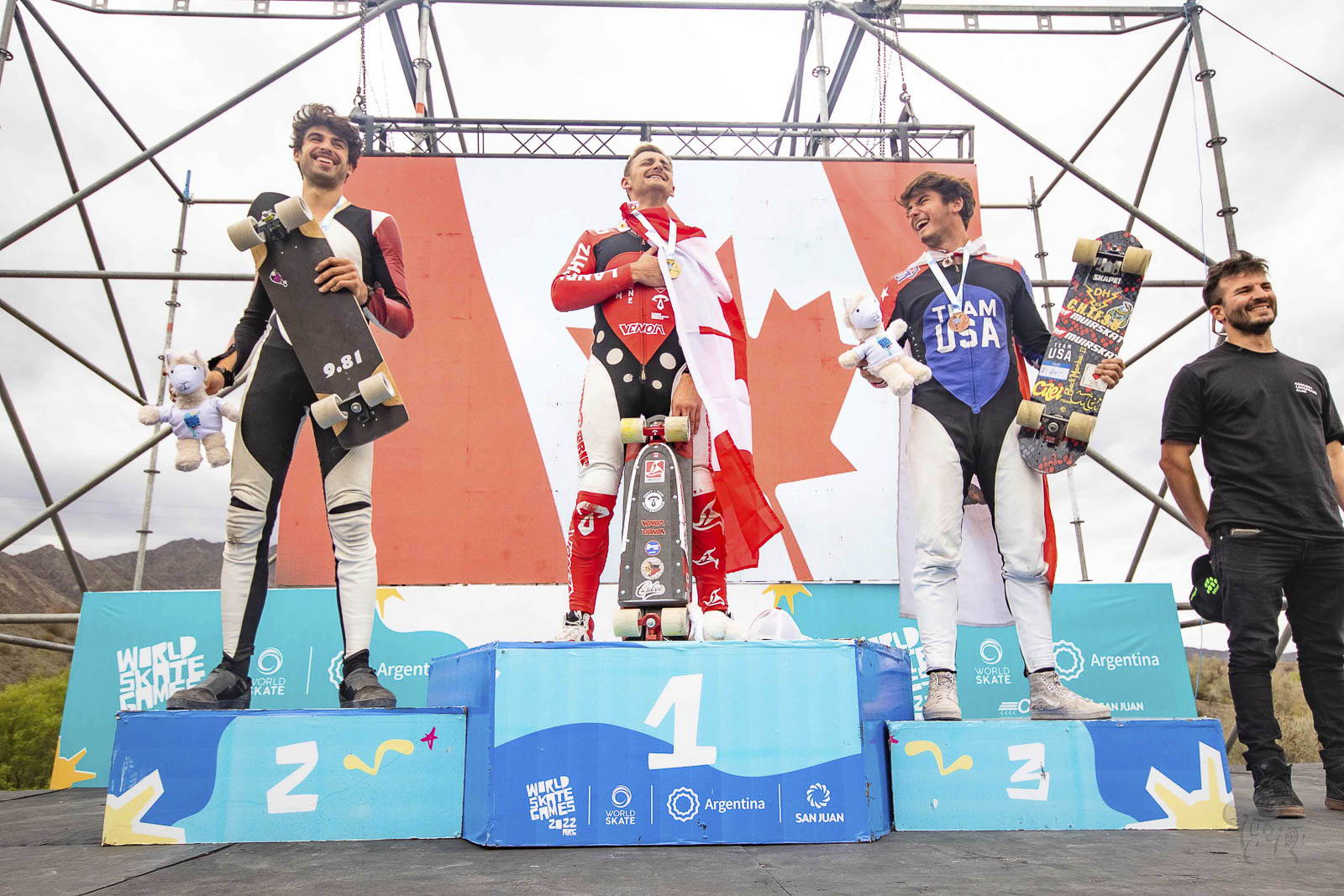 1st: Dane Hanna - 2nd: Diego Poncelet - 3rd: Nick Broms ---- Photo: Ty Topping
 Dane Hanna , from Pender Harbour, BC grew up watching the annual Attack of Danger Bay downhill skateboard race. After training locally with ample support from the community, Dane began competing internationally in 2014. He quickly established himself as a highly skilled competitor and one of the fastest downhill skateboarders in the world. The last world championship was held in Barcelona in 2019, where Dane won his first World Champion title. Dane's 2022 win in Argentina officially makes him a back-to-back, two time World Champion and the fastest downhill skateboard racer in the world. Needless to say we're immmensly proud of his achievements and every minute he's spent with our crew dialling in his pro-model deck, the El Peligro, has been time well spent.
When athletes are skating at the highest levels, complete trust in the equipment is paramount. Precise manufacturing and the best materials create predictable products that can live up to the strains of hard riding. Our riders are involved in testing many different materials and constructions prior to landing on the precise product for a particular style of riding. Flex, weight, tortional stiffness, concave and perimeter shape all play major roles in the performance of a board and the riding experience it provides. There are an infinite number of ways to build a skateboard, dedication, experience and knowledge have helped us become industry leaders. Everything we learn from our racing and freeriding product development filters through the entire product line. This enables us to create better boards, trucks and wheels for all styles of riding. Our reputation for making the most fun products in the market is no fluke. It comes from 25 years of product development expertise and a passion for having the best time possible!
We sat him down with Dana and played back all of his race heats. He breaks down his strategies and tactics that helped him win the World Championship of Downhill Skateboarding for a second time!
We've made some highlight reels from the livestream produced by World Skate for you enjoyment!
---
---