Cruising On Cruisers & Bombing Hills On Race Boards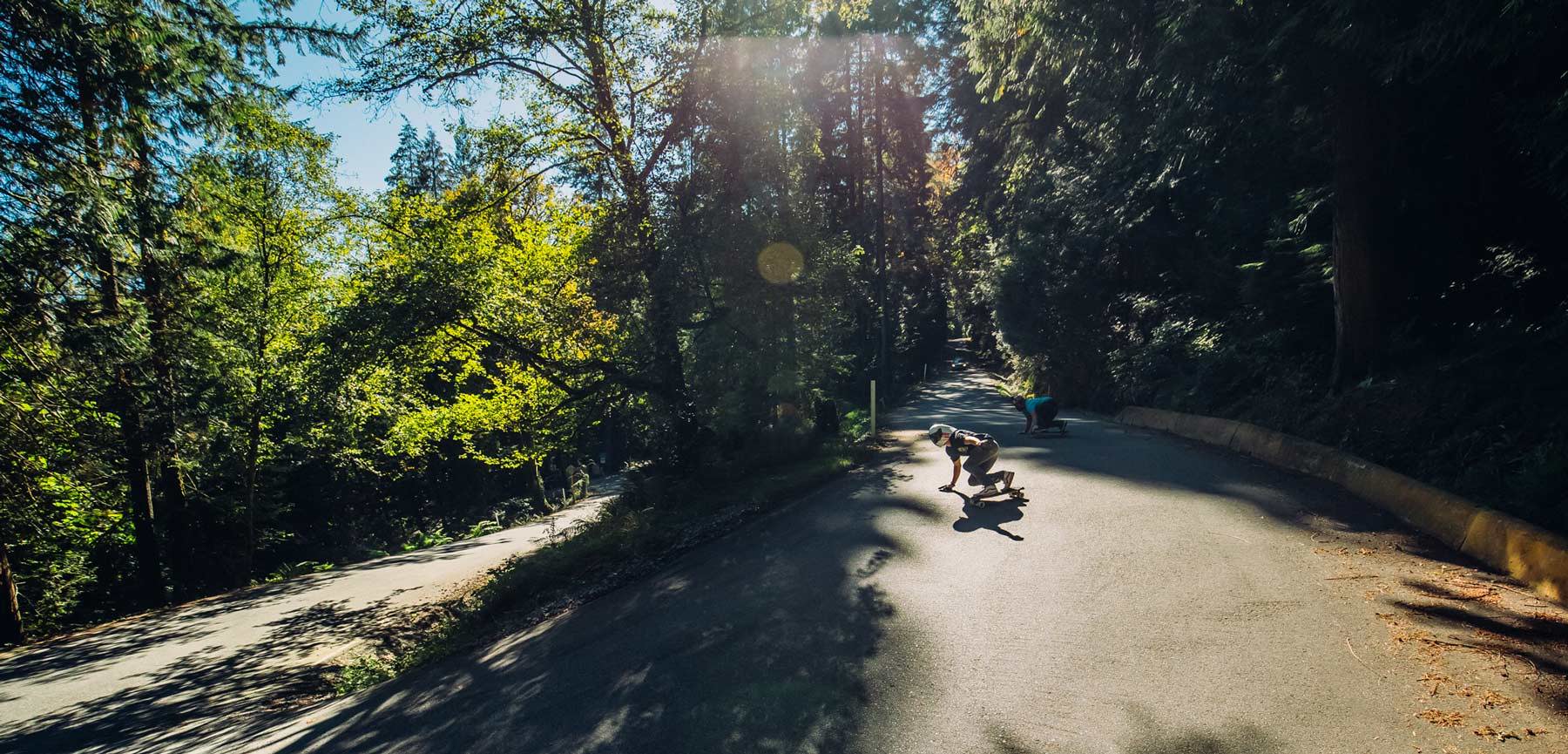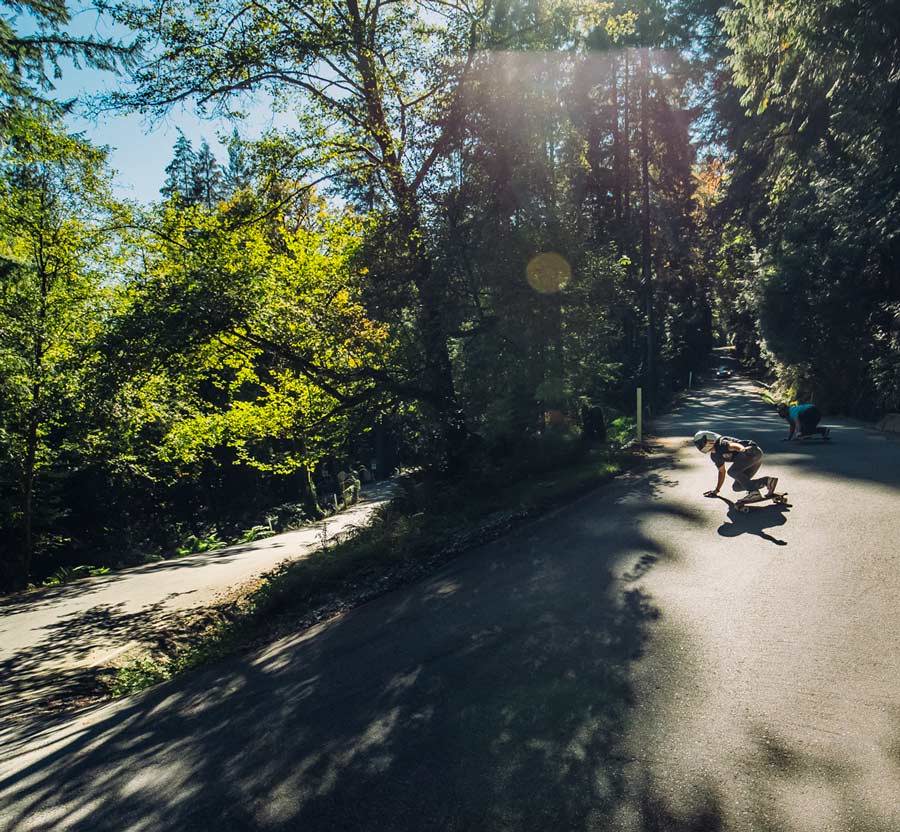 Dane Hanna & Alex Hannigan emerging from the forest. P: Jacob Lambert
---
We're for sure not the only ones out there who've fallen prey to Covid's moratorium on skate trips with the homies and perhaps, some would say, fun in general! 2020/21, the era of feeling-sorry-for-one's-self, came with many challenges but one that was particularly painful for us was the ban on travelling to the kinds of beautiful locations & epic hills that help us create the media that you've come to love! We set out with cruisers and race boards and ventured from North Vancouver down to Richmond, stopping anywhere that took our fancy - a luxury that the big Skate and Explore tips don't really afford as the schedules are strict. It was certainly a nice change of pace to go back to a more simpler kind of tour, the one where you just do what you want!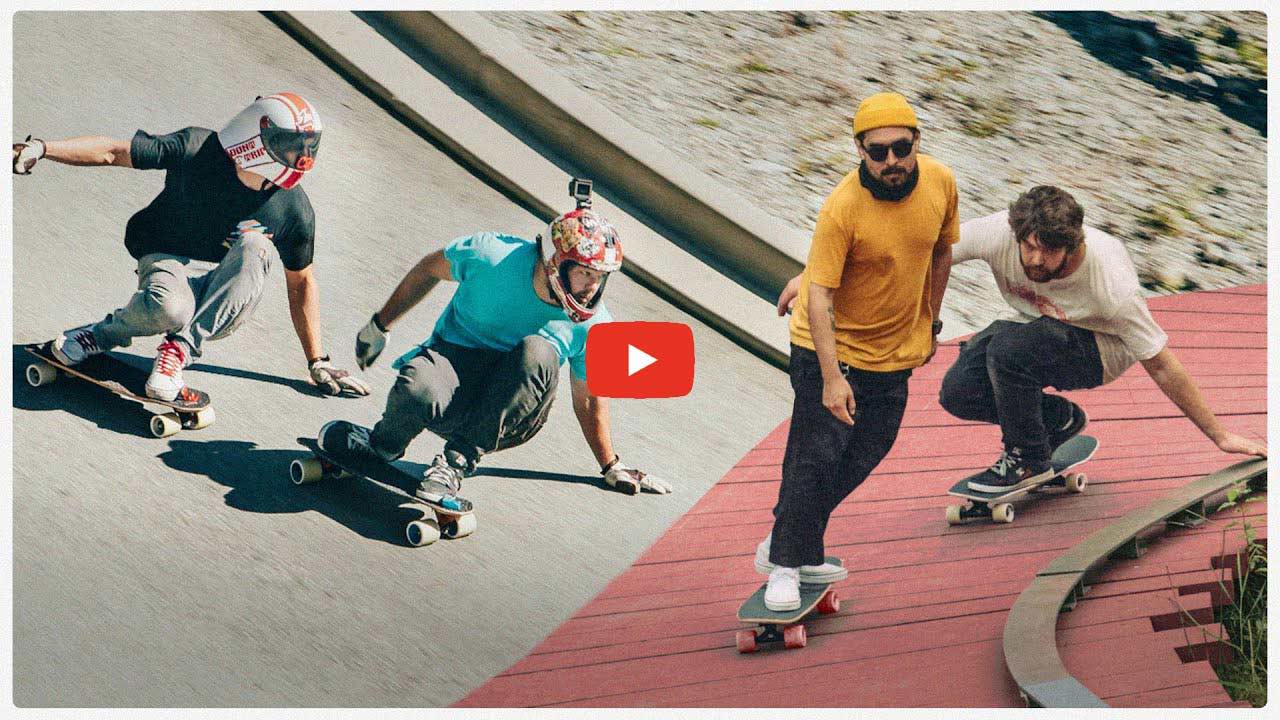 Riders: Dane Hanna, Alex Hannigan & Edd Aviña.
Film: Dave Leslie & Danm Norberg
Edit: Dave Leslie

Music
"old slippers" by @gwizmusic http://www.soundcloud.com/gwizdb
"Black Smith" by The Anchors
"Você Pra Mim" by Fernanda Abreu
---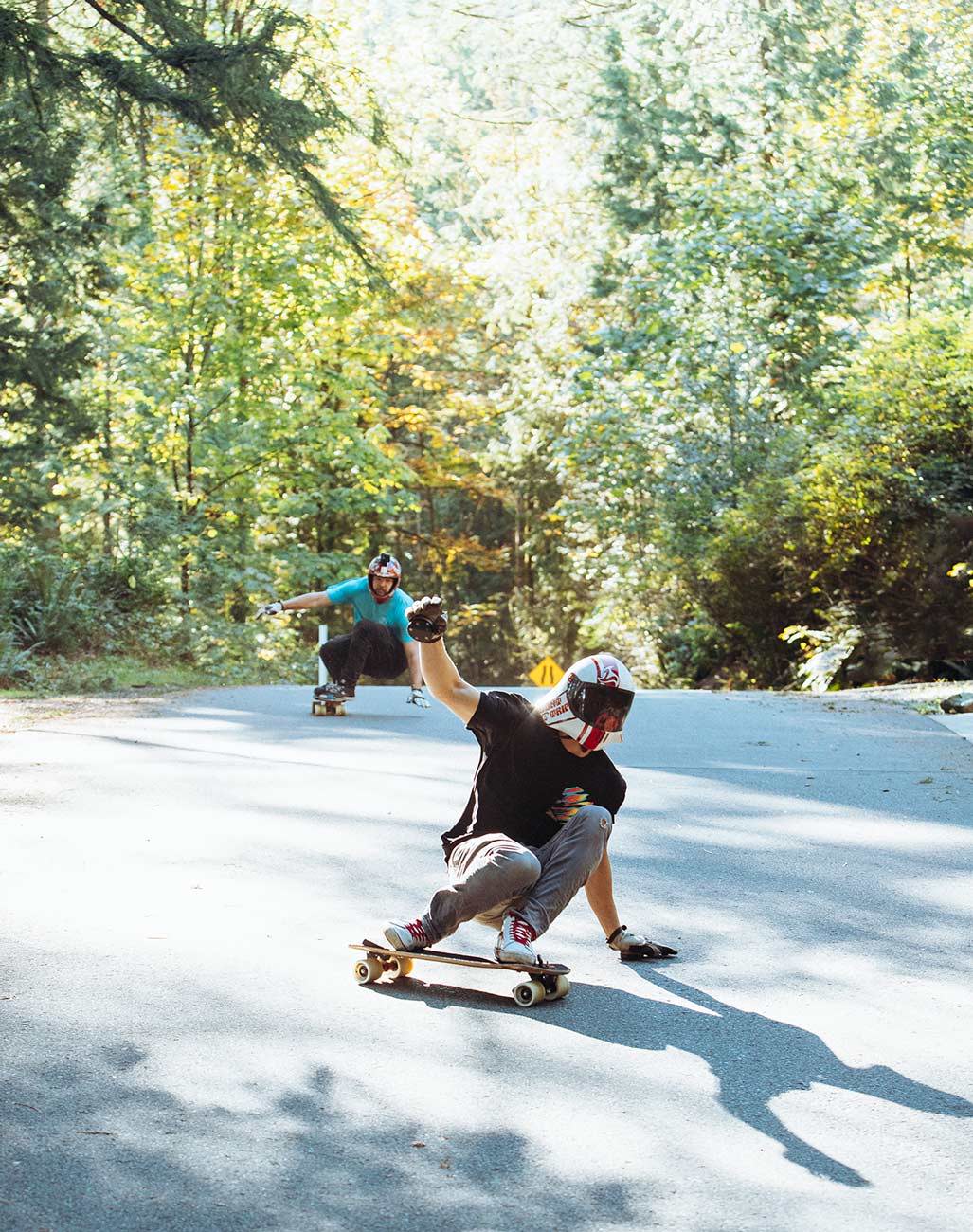 But we're not ones to shy away from a challenge, or good times with the friends, or skating for that matter, so this year we kept our bubble small and took Skate and Explore down a notch by sticking to Vancouver, our home city. Lucky for us Vancouver is stacked with spots to cruise, carve or bomb and Landyachtz team riders!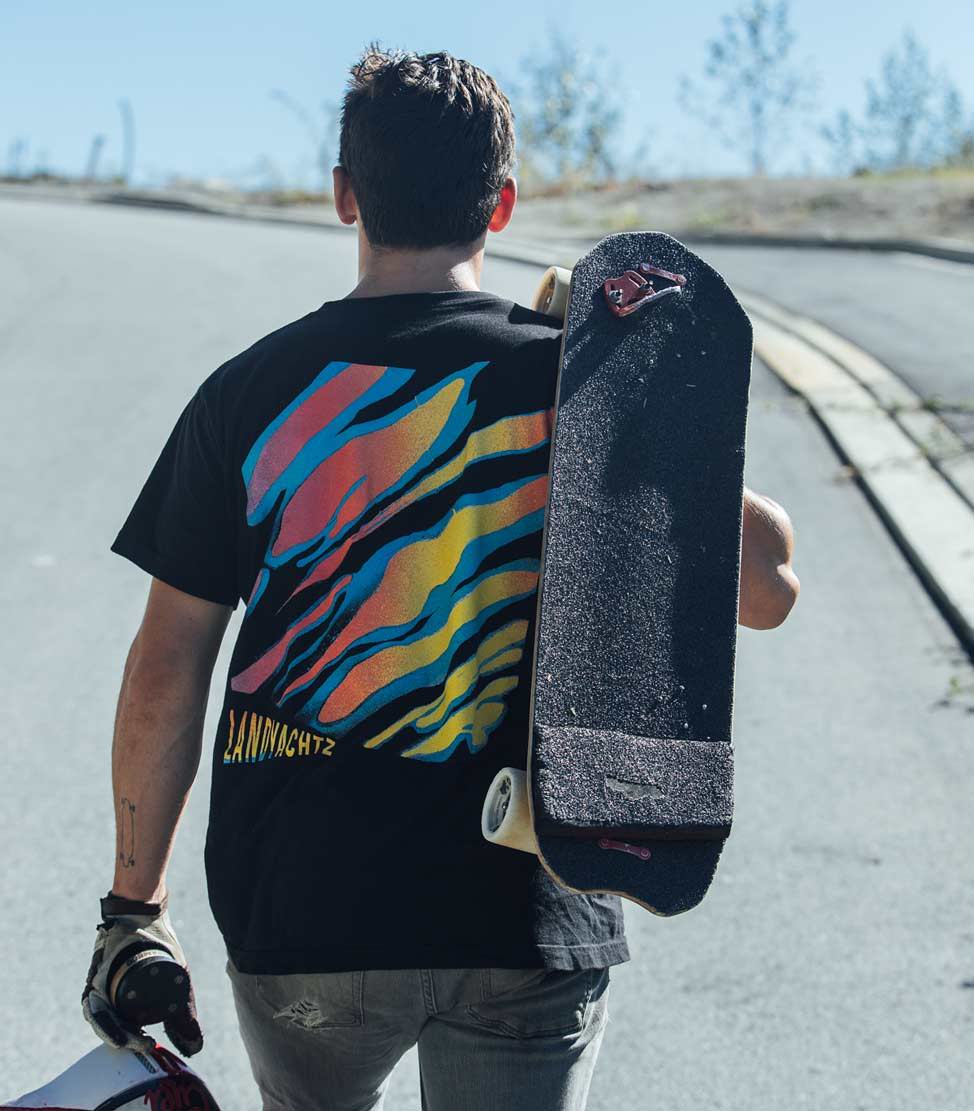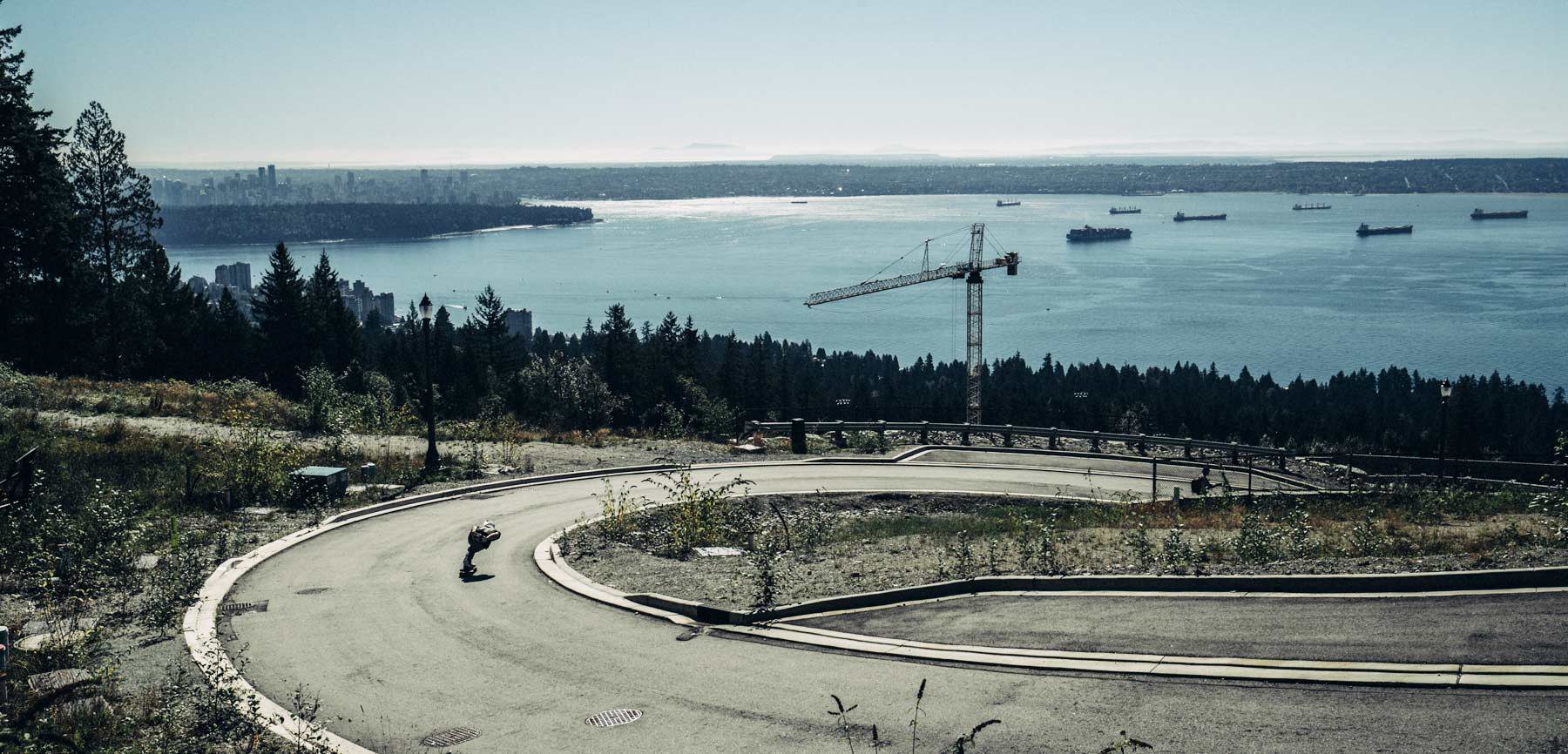 Dane Hanna dropping into a gated construction site, a haven for any DH skater.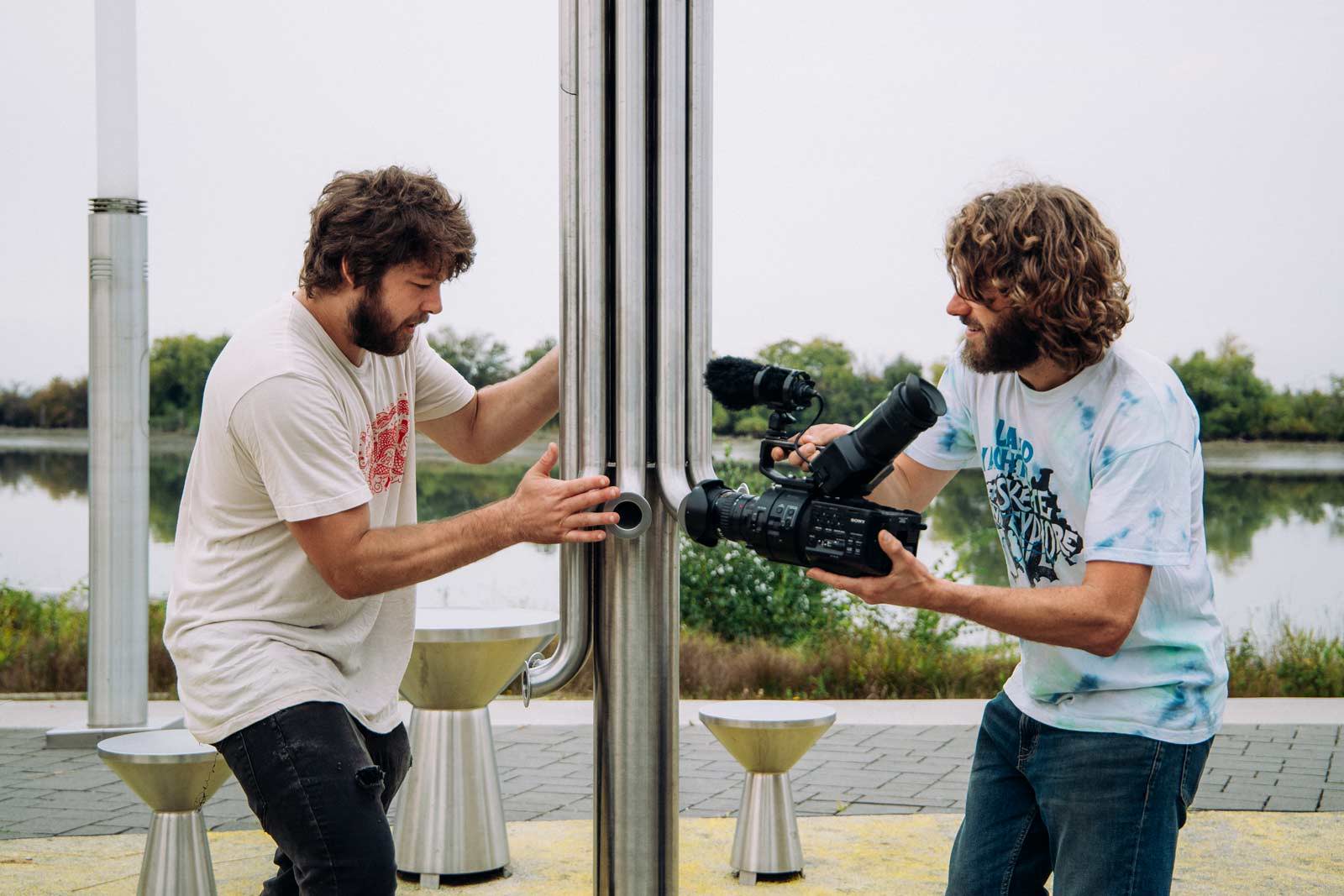 Alex figuring out the tone for the day.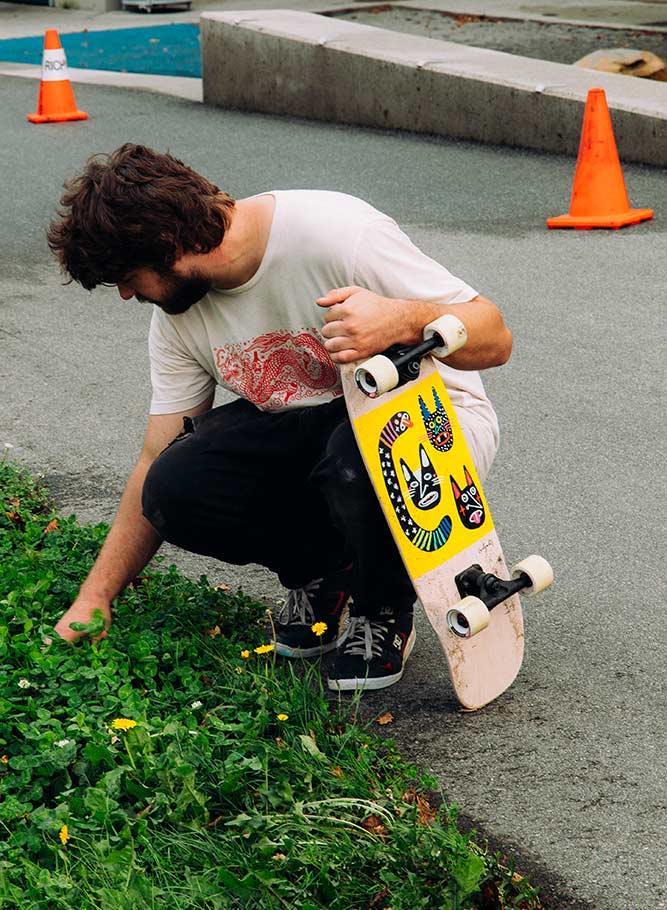 Maybe there's some tone in here.
We scoured through google maps and our memory banks to find new zones, a challenge when you've spent much of your life skating this city… But it wasn't all bad news as, In the wake of Covid lock-downs, we revelled in the reduced traffic on both road and sidewalk, empty mountain roads and a general unwillingness from intolerant bystanders/security to move us along…!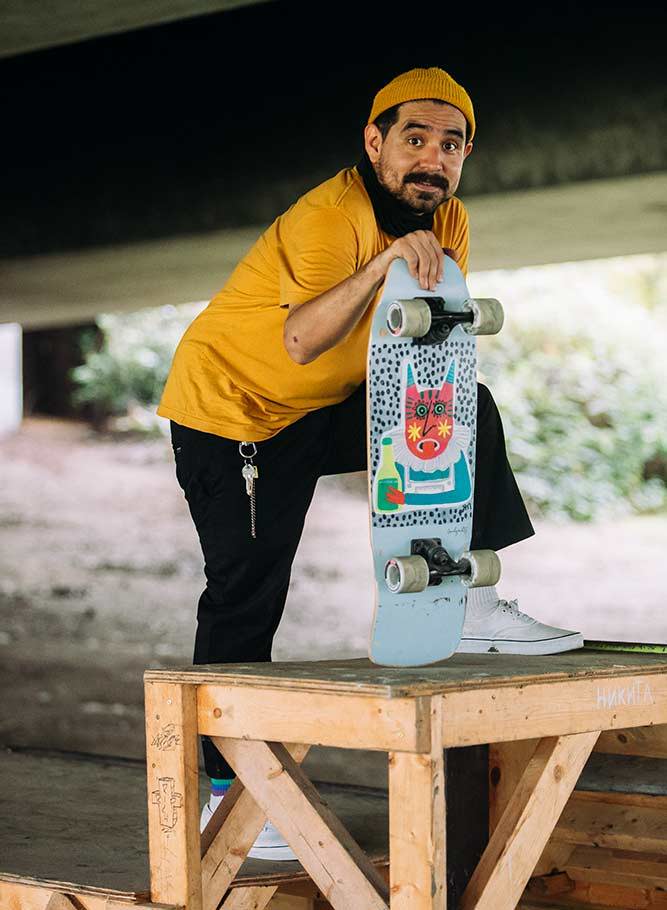 Ed catching a few breaths on stage left.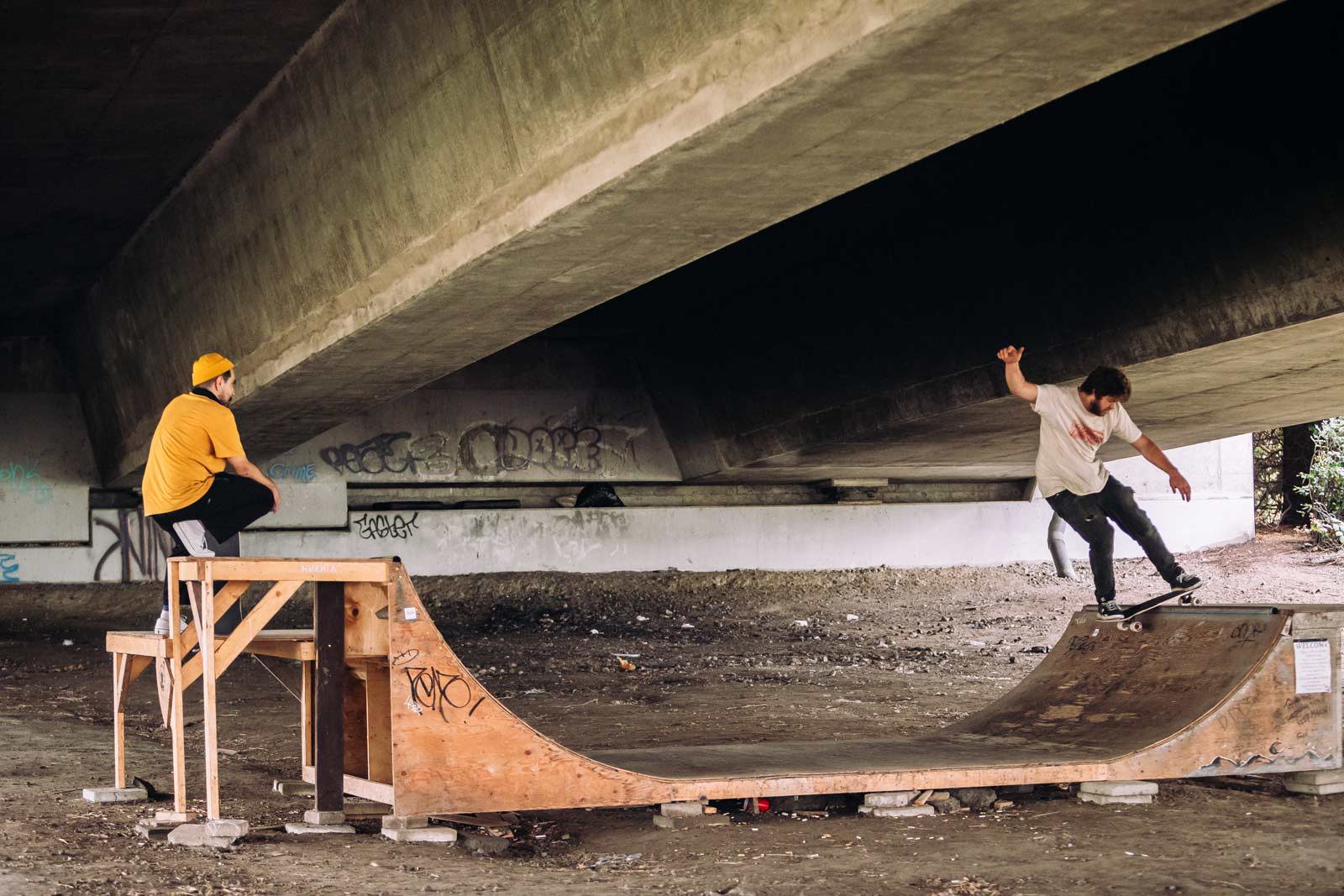 Alex enrolling in the school of rock, specialising in grunge.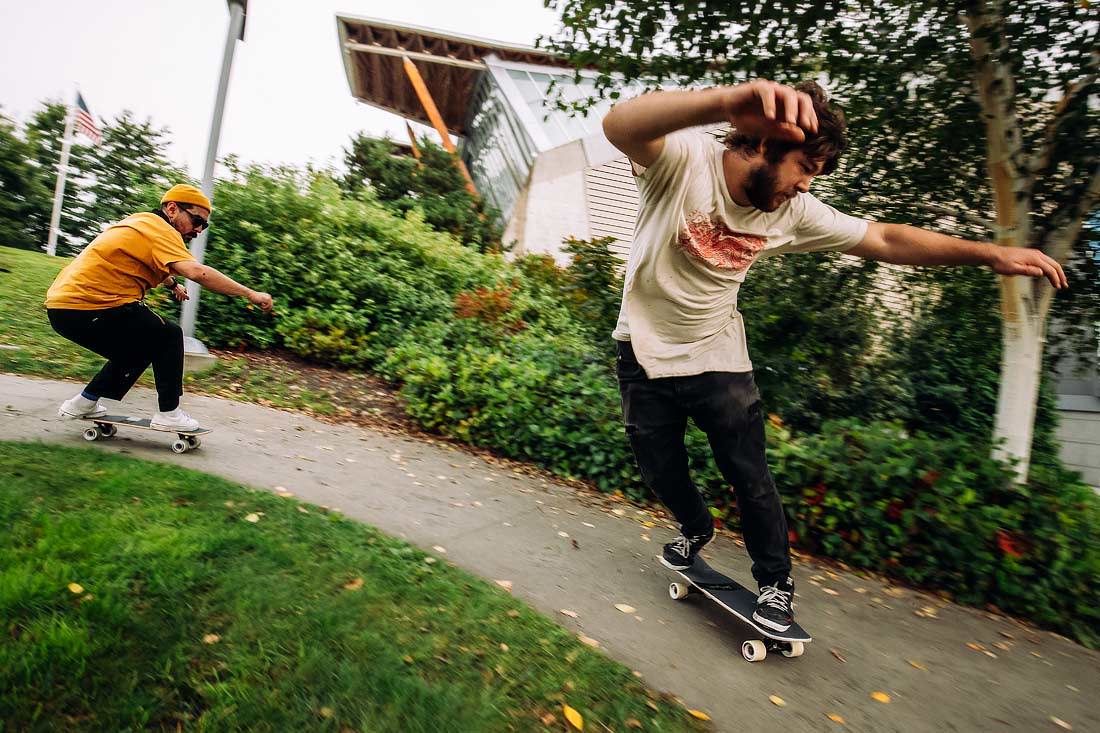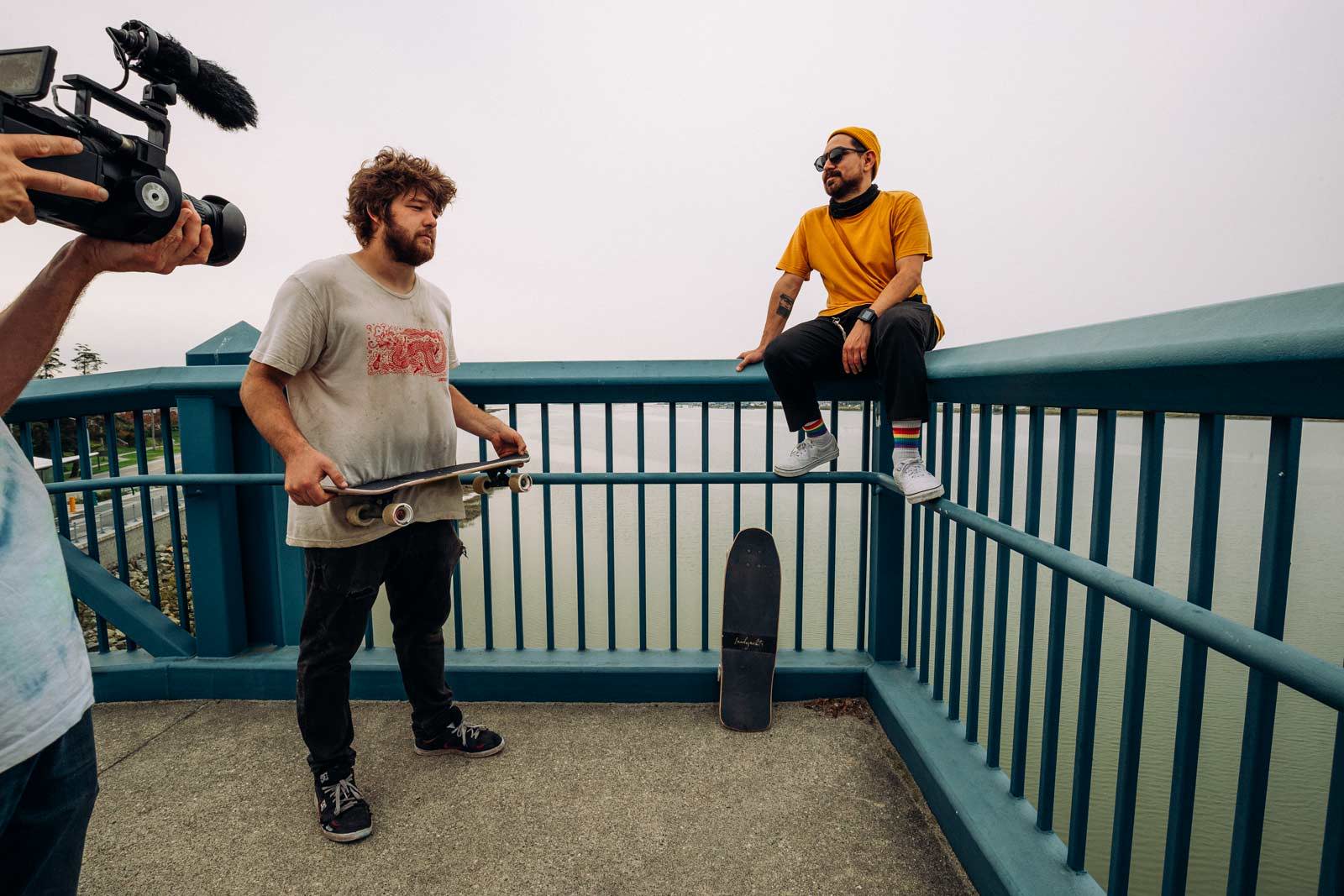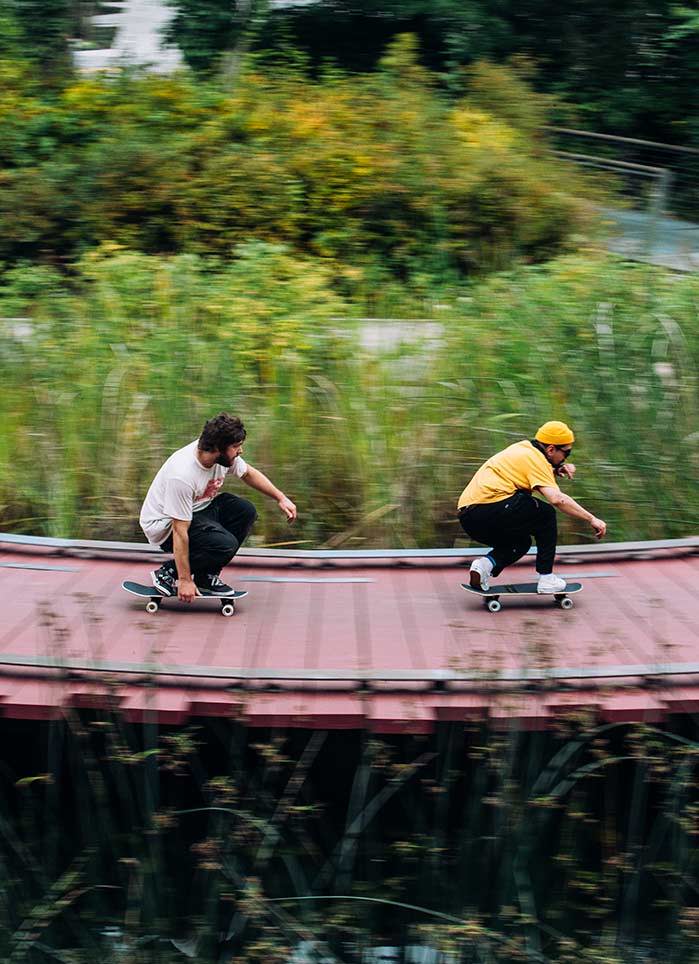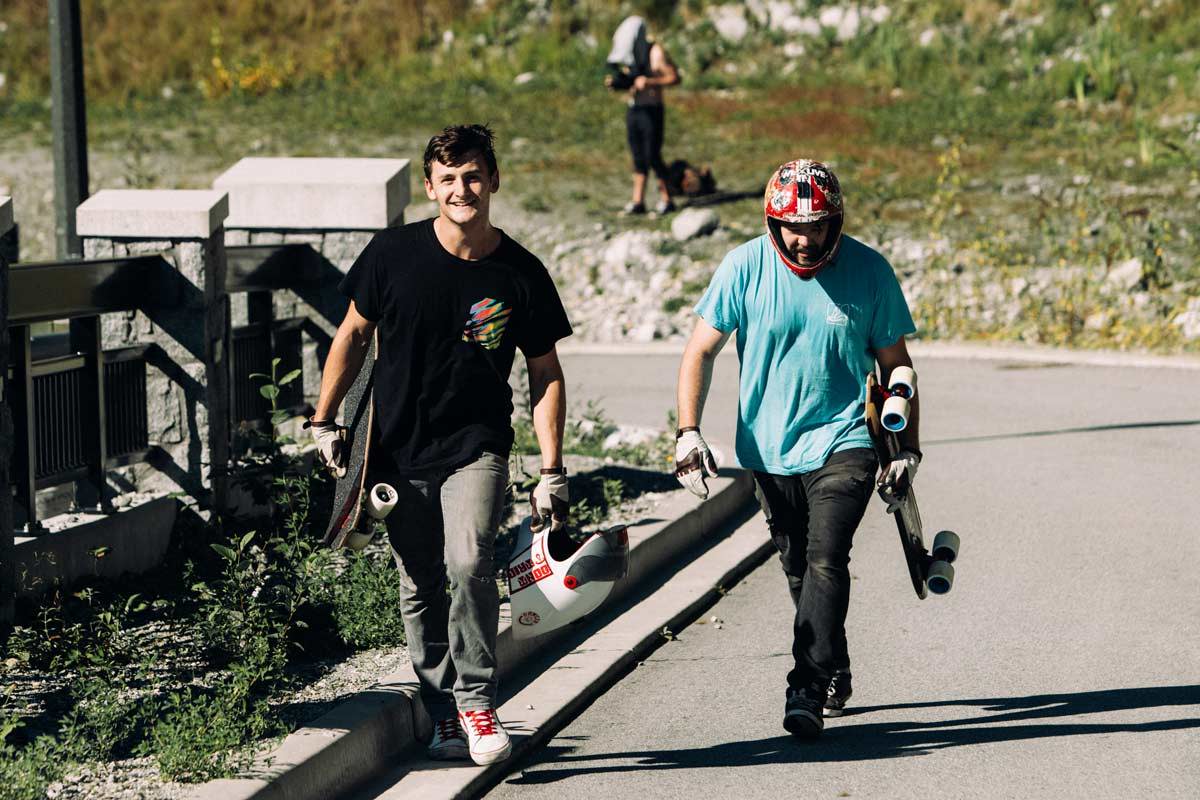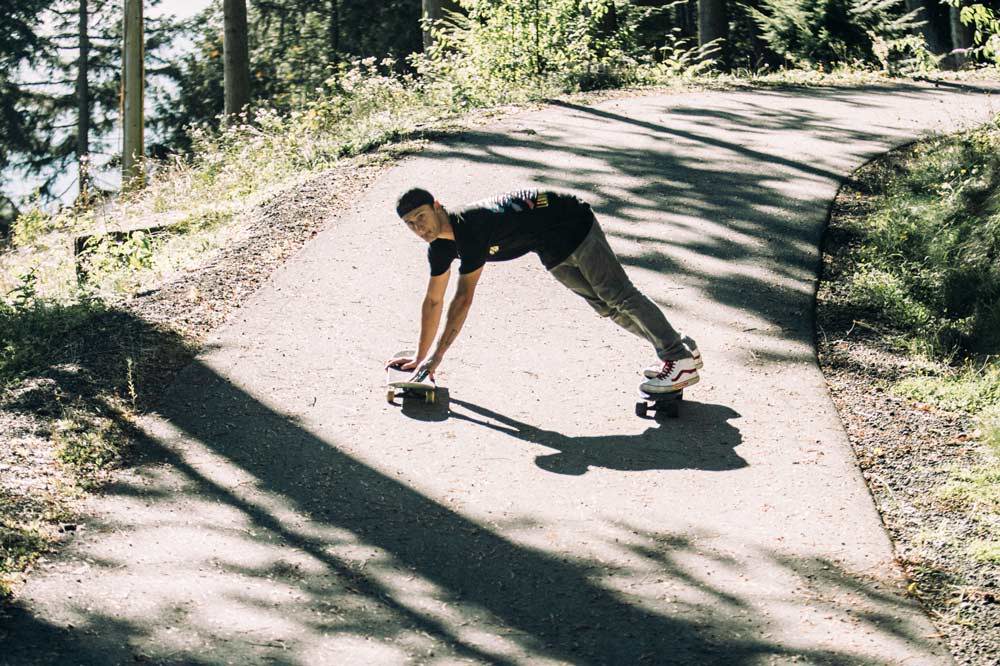 Words & Photos from Jacob Lambert
---